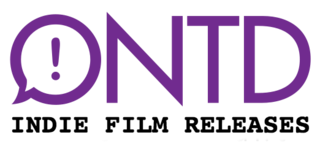 It's slim pickings for big studio releases this week. If you've already seen Avengers: Infinity War, or you have no interest in Overboard, or vice versa, fear not - there are several indies in both wide and limited release that may pique your interest.

Note that some of the movies listed are in their first week or two of limited release in the USA, so it may take them a few more weeks (or months) to show up in your local arthouse theater or on VOD. Check out the posts from the past few weeks for more movies that may have just opened near you: April 27th, April 20, and April 13.


Tully



Stars: ​Charlize Theron, Mackenzie Davis, Mark Duplass, Ron Livingston
Director: Jason Reitman
Genre: Comedy, Drama
Plot: A mother of three hires a night nanny to help with her newborn.
What you should know: This film reunites Charlize Theron, Jason Reitman and writer Diablo Cody, all of whom previously worked together on Young Adult.



The Cleanse



Stars: Johnny Galecki, Anna Friel, Kyle Gallner
Director: Bobby Miller
Genre: Comedy, Drama, Fantasy
Plot: A heartbroken man attends a spiritual retreat to cleanse himself and fix his broken life. There he meets a fellow lost soul, and together they discover that "the cleanse" releases more than everyday toxins...a lot more.
What you should know: Steve Blum, the voice of Spike Spiegel and countless other anime characters, does a voice in this film.


The Desert Bride



Stars: Paulina García, Claudio Rissi
Director: Cecilia Atán and Valerie Pivato
Genre: Animation, Adventure, Drama
Plot: Teresa is a 54-year-old woman who works as a domestic employee in a family home in Buenos Aires. For decades she has taken refuge in the routine of her tasks, but now that the family has decided to sell the house, her life begins to totter.
What you should know: It's an Argentinian film, so there are subtitles.


Racer and the Jailbird



Stars: Matthias Schoenaerts, Adèle Exarchopoulos
Director: Michaël P. Roskam
Genre: Crime, Drama
Plot: Set against the background of a brutal crime gang in Brussels, a tragic love story between Gigi, a high-flying gangster, and Bibi, a young racing driver with very upper-class roots.
What you should know: This film was Belgium's submission to the Best Foreign Film Category at the 90th Academy Awards. Again, subtitles.


RBG



Stars: Ruth Bader Ginsburg, Gloria Steinem, Nina Totenberg
Director: Julie Cohen and Betsy West
Genre: Documentary
Storyline: At the age of 84, U.S. Supreme Court Justice Ruth Bader Ginsburg has developed a breathtaking legal legacy while becoming an unexpected pop culture icon. But without a definitive Ginsburg biography, the unique personal journey of this diminutive, quiet warrior's rise to the nation's highest court has been largely unknown, even to some of her biggest fans - until now.
What you should know: RBG was only the second female justice to be appointed to the Supreme Court.



Bad Samaritan



Stars: David Tennant, Kerry Condon, Robert Sheehan, Jacqueline Byers
Director: Dean Devlin
Genre: Horror, Thriller
Plot: A pair of burglars stumble upon a woman being held captive in a home they intended to rob.
What you should know: This film is from the director of Geostorm, take from that what you will.


12th Man



Stars: Thomas Gullestad, Jonathan Rhys Meyers, Marie Blokhus
Director: Harald Zwart
Genre: Drama, History, Thriller
Plot: They were 12 saboteurs. The Nazis killed 11 of them. This is the true story of the one who got away...
What you should know: This is a remake of the 1957 film Nine Lives.


Alex & The List



Stars: Karen Gillan, Jennifer Morrison, Patrick Fugit, Eddie Kaye Thomas
Director: Harris Goldberg
Genre: Comedy, Romance
Plot: Alex's beautiful girlfriend gives him a list of changes to make before he can win her hand in marriage. He must now figure out how to complete the list, fend off a suave competitor and secure her love.
What you should know: An LA Times reviewer called this film short on both the rom and the com, and I love Karen Gillan, but that made me laugh.


Angels Wear White



Stars: Vicky Chen, Meijun Zhou, Ke Shi, Le Geng
Director: Vivian Qu
Genre: Drama
Plot: In a small seaside town, two schoolgirls are sexually assaulted by a middle-aged man in a motel. Mia, a teenager who was working on reception that night, is the only witness. For fear of losing her job, she chooses to keep silence.
What you should know: It's been nominated for awards at film festivals worldwide.


The Guardians



Stars: Nathalie Bay, Laura Smet, Iris Bry, Cyril Descours
Director: Xavier Beauvois
Genre: Drama
Plot: Women are left behind to work a family farm during the Great War.
What you should know: The lead actresses are a real life mother-daughter pair.


Ray Meets Helen



Stars: Keith Carradine, Sondra Locke, Keith David, Samantha Mathis
Director: Alan Rudolph
Genre: Drama, Fantasy, Romance
Plot: In bizarre, unrelated turns of events, Ray and Helen each happen upon large sums of money which give them the chance to re-invent themselves.
What you should know: The last feature Alan Rudolph directed was a 2002 film called The Secret Lives of Dentists.


Strangers on the Earth



Director: Tristan Cook
Genre: Documentary
Storyline: Cellist Dane Johansen and fellow travelers set out on a 30-day hike on the ancient paths of the Camino de Santiago in northwestern Spain.
What you should know: It has a 75% on Rotten Tomatoes.



Source 1 2 3 4 5 6 7 8 9 10 11 12 13 14 15 16 17 18 19 20 21 22 23 24 25 26

What do you plan on seeing this weekend, ONTD?