O evento Marielle Gigante, no Circo Voador, foi uma reunião de rappers e ativistas para celebrar e divulgar a memória de Marielle Franco.https://t.co/4HAu6umWe1 pic.twitter.com/6f7kc3aNkI

— VICE BRASIL (@VICEBRASIL) April 30, 2018

– No one has been arrested since Marielle's murder on March 14th as police continue to investigate. Read the previous posts to catch up on developments: first, second, third. Several musicians and artists, including Heavy Baile, Filipe Ret, Flora Mattos, BK, Planet Hemp, Bloco Afrapunk and others held "Marielle Gigante" to honor her legacy.
– On April 14th, the car that Marielle and her driver Anderson Pedro Gomes were killed in went through a second examination. According to Globo TV, more fragments of projectiles were found, which will be compared to the 9mm bullets collected by the first examination (and as revealed in this post, they reportedly belong to a batch purchased by the Military Police in 2006).
– On today May 2nd, five of Marielle's bills and projects were approved during the Rio City Council session. The propsals will now be sent to Mayor Marcelo Crivella. These projects include:


[

The bills

]

Space Owl (PL 17/2017): a night program for children while their parents or guardians are elsewhere, allowing for single/dual-time mothers to continue their studying/work.
Day of Benza on the Day of the Black Woman (PL 103/2017): includes in the official calender The Day of Benzah as an addiitonal celebration in honor of the quimbola leader Thereza of Benguela, symbol of strength and resilence.
Harassment is Not Passenger (PL 417/2017): Establishes the permanent Campaign for Awareness and Coping with Sexual Harassment and Violence in Rio, in public spaces and collective transportation.
Effectiveness of Socio-educational Measures in Open Environment (PL 515/2017): Bureucratic measure, ensures socio-educational purposes of the Judiciary help adolescents enter the labormarket.
Public and Free Technical Assistance for housing of social interest (PL 642/2017): It establishes free and public technical assistance for the design, construction, reform and regularization of housing of social interest for low-income families, as well as other measures for the right to housing and the city.
One bill that did not pass: Proposal of official day dedicated to battling LGBT bigotry.
– On April 25th, Judge Marilia Castro Neves, who said on Facebook that Marielle had criminal connections and that she was "elected by the Red Command", accused of slander by Marielle's widow Monica and their daughter, was taken to court by PSOL over defending the shooting of someone else this time, deputy Jean Wyllys. Neves wrote [translated], "I, in particular, am in favor of a prophylactic wall for certain beings ... Jean Willis [...] for example, although it is not worth the bullet that kills him and the cloth that cleans the licking, would not escape the wall ..." The judge allowed the criminal complaint, and Neves was given 15 days before answering back to court to defend herself. Neves is known for her "controversial" statements on social media, including mocking a campaign for awareness of sexual harassment in October 2015.
– In 2017, six volunteer Portuguese Wikipedia editors took down a page about Marielle Franco and her life, citing it did not meet Wikipedia's "notoriety" criteria, erasing her work from Portugal's Wikipedia. One editor, Joalpe, was in favor of the page, but was drowned out by the others. It was only after Marielle's murder on March 14th that Joalpe was able to request a change from the website and establish Marielle's page.
– Elsewhere in coverage: Marielle's partner Monica is hard at work. Monica described in an interview she had enormous difficulty grieving Marielle for the first few days, but has since showed up at protests and in court to combat misinformation. Marielle was honored at a Harvard event late April. Protests continue in a more calculated manner like today with the bills. One painter created an art mural dedicated to Marielle.


Noite linda ontem no Circo Voador, parabéns aos envolvidos! Energia positiva de união e conscientização humana #MarielleGigante

— Filipe Ret (@FilipeRet) April 27, 2018
encontro das deusas ontem no @circovoador foi lindo✨ pic.twitter.com/iYPccQpqdv

— superwoman.mp3 (@m4rcely) April 27, 2018
Quando as melhores se unem ⭐️ https://t.co/wQoLaMELD5

— Juliana Nalú (@naluando) April 28, 2018
Planet Hemp no palco do ato político-cultura Marielle Gigante, no Circo Voador, Rio de Janeiro! Marielle jamais será esquecida.

Fotos: Mariana Cartaxo / Mídia NINJA pic.twitter.com/BTmC3TdLvg

— Mídia NINJA (@MidiaNINJA) April 27, 2018
Mãolee, Daniel Shadow, Thiago Anezzi e Pan Mikelan da Tudubom Records, no palco do ato político-cultura Marielle Gigante, no Circo Voador, Rio de Janeiro! Marielle jamais será esquecida. Marielle viverá nas povos de milhares de pessoas.
📸 Marianna Cartaxo e Joaquim Lima / NINJA pic.twitter.com/Ukrs6q9cE0

— Mídia NINJA (@MidiaNINJA) April 27, 2018
NÃO VÃO MATAR NOSSA VONTADE DE LUTAR!@heavybaile por Marielle! Acontece agora no Circo Voador, Rio de Janeiro, o ato político-cultural Marielle Gigante, realizado pelos coletivos Fala Akari, Casa Das Pretas e Maré Vive, em memória de Marielle Franco
📸 Marianna Cartaxo / NINJA pic.twitter.com/QB954sfczQ

— Mídia NINJA (@MidiaNINJA) April 27, 2018
https://instagram.com/p/Bh7dfMYHoFK
https://instagram.com/p/BiFUSZMgsLA
https://instagram.com/p/BiC5BAlH5xd
47 DAYS since the murder of Marielle Franco, still no arrests. An absolute disgrace.

— Brian Winter (@BrazilBrian) April 30, 2018
Segunda perícia encontra novos fragmentos de projéteis em carro onde estava Marielle Franco. #BoletimMatutinohttps://t.co/YntZg4SPx9 pic.twitter.com/6x5v3UrI5q

— VICE BRASIL (@VICEBRASIL) April 25, 2018
O veículo utilizado pela vereadora Marielle Franco e pelo motorista Anderson Gomes, quando foram mortos, passará por nova perícia. pic.twitter.com/Y0vD2MBvzA

— BandNews TV (@TvBandnews) April 25, 2018
A Polícia do RJ procura testemunhas que ajudem a identificar os autores de dois assassinatos na região central do Rio, a poucos metros da rua onde aconteceu o assassinato da vereadora Marielle Franco e do motorista Anderson Gomes.

Os corpos foram encontrados dentro de um táxi. pic.twitter.com/1EWAk4tO3Z

— Rádio BandNews FM (@radiobandnewsfm) April 22, 2018
A informação foi dada pela GloboNews, que teve acesso ao documento. Os peritos teriam retirado um fragmento de bala na cabeça da vereadora do PSOL, assassinada no Rio de Janeiro.https://t.co/e3g5200nQC

— CBN (@CBNoficial) April 25, 2018
Rio's militias go from vigilantes to feared gangsters. Our #AFP story on the Rio gangs you usually don't hear about https://t.co/wNFVcIEHh4

— Sebastian Smith (@SebastianAFP) April 30, 2018
Começou agora a votação dos projetos de @mariellefranco na @camarario
Estamos ao vivo: https://t.co/DUVzKPOeeV pic.twitter.com/hz5dwhngec

— Chico Alencar (@depChicoAlencar) May 2, 2018
Amazing scene in the Rio de Janeiro City Council as they vote on all 7 of the proposed bills from Marielle Franco that were pending at the time of her assassination (all geared toward protection of the city's marginalized populations, because that was Marielle)-with a huge crowd: https://t.co/Ve58RcUZLO

— Glenn Greenwald (@ggreenwald) May 2, 2018
With only one vote in opposition, the Rio City Council voted today to name its gallery the Marielle Franco Gallery. 5 of her 6 pending bills were passed today & will be law - the sole exception (notably) being a bill to declare a day devoted to combatting anti-LGBT bigotry pic.twitter.com/QtXFzMJ3Su

— Glenn Greenwald (@ggreenwald) May 2, 2018
Ao vivo agora da Câmara dos Vereadores na votação dos 7 projetos de lei apresentados por @mariellefranco! #MariellePresente https://t.co/ZuADyRkh1A

— David Miranda (@davidmirandario) May 2, 2018
Mônica Benício, viúva de Marielle Franco, durante ato popular de 21de Abril em Ouro Preto. pic.twitter.com/8FZSPC9hcX

— Jornalistas Livres (@J_LIVRES) April 22, 2018
A vereadora Marielle Franco foi assassinada no dia 14 de março desse ano. Caco Barcellos foi até a casa dela conversar com sua companheira, Monica Benício. Confira a conversa completa: https://t.co/LrN7Pqo16U #ProfissãoRepórter pic.twitter.com/q2VN0HS6ah

— Profissão Repórter (@profreporter) April 26, 2018
A vida e morte de Marielle Franco na Wikipédia: Apesar de alguém ter tentado escrever sobre Marielle em 2017, o artigo dela foi deletado pelos editores voluntários da Wikipédia em Português. https://t.co/uhntLkFsw3

— Cecília Olliveira (@Cecillia) April 24, 2018
Justiça aceita queixa-crime contra desembargadora que caluniou Marielle Franco https://t.co/Fz4766yXF9 pic.twitter.com/r5MTxkxDlS

— Sputnik Brasil (@sputnik_brasil) April 25, 2018
Marília Castro Neves, acusada de 'fake news' contra Marielle, é conhecida por verborragia e ataques https://t.co/regEKYTb3F pic.twitter.com/P7oTcvP1EC

— Jornal O Globo (@JornalOGlobo) April 2, 2018
Marielle Franco é homenageada na prestigiada universidade de Harvard. Ela era uma das convidadas da conferência sobre Brasil que acontece hoje e amanhã em Boston, nos EUA. A @BBCBrasil acompanha o evento - aguarde mais informações. Foto: @ricksenra pic.twitter.com/hAoKYJ5u5Y

— BBC Brasil (@bbcbrasil) April 7, 2018
Na Brazil Conference, em Harvard, há um livro para as pessoas homenagearem Marielle Franco, flores e uma foto dela. Marielle seria uma das palestrantes do evento. #MariellePresente #Harvard #BrazilConference pic.twitter.com/2TSNGLGHtw

— Marcelo Medeiros (@medeirostv) April 6, 2018
A @gleicidamasceno visitou o Complexo do Alemão e tirou uma foto no muro das homenagens em uma arte da Marielle Franco.

Obrigado, Gleici, pela visita.

Foto: @BetinhoCasas#Gleici #BBB #gleicebbb18 #gleigner pic.twitter.com/3PTtz7Mdkt

— Betinho Casas Novas (@BetinhoCasas) April 28, 2018
Marielle Franco fue una destacada defensora de #ddhh en Brasil. Activistas de AI Venezuela exigen a las autoridades que su muerte no quede impune y se garantice la protección de todos los defensores#JusticiaParaMarielle pic.twitter.com/TVYUavjiEd

— amnistia . org 🕯 (@amnistia) April 28, 2018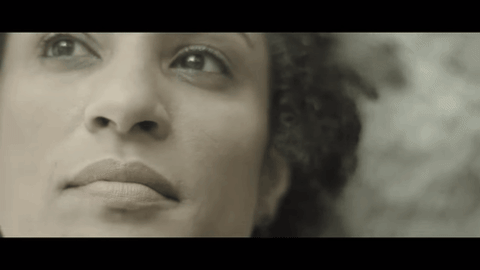 ONTD, how are you feeling?
Sources:
1
2
3
4
5
6
7
8
9
10
11
12
13
14
15
16
17
18
19
20
21
22
23
24
25
26
27
28
29