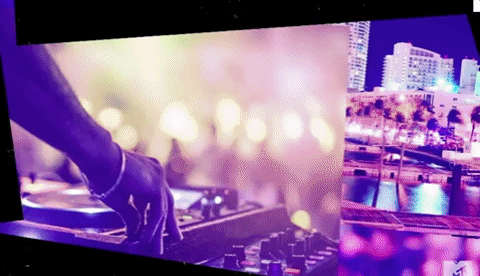 Get Crazy! Get Wild!

Jersey Shore

is BACK!

The new season of

Jersey Shore: Family Vacation

premiered on April 5, 2018 (the show airs every Thursday night on MTV) and episode 5 just aired last week. If you watched the original show but haven't felt the drive to check in on the new season, I'm here to change that for you. Because despite the houseguests being older and many of them having families of their own, they aren't exactly wiser or any less messy.

MTV went ahead and renewed the show for a second season before it even premiered, which says a lot about how much this season truly delivers (and also how desperate MTV is for ratings, let's be real).

To prove the worth of this new season, let me present to you the top 5 reasons why you need to be watching

Jersey Shore: Family Vacation

below:
---
Top 5 Reasons You Should Be Watching Jersey Shore: Family Vacation
---
Reason 1: Mike Is All Of Us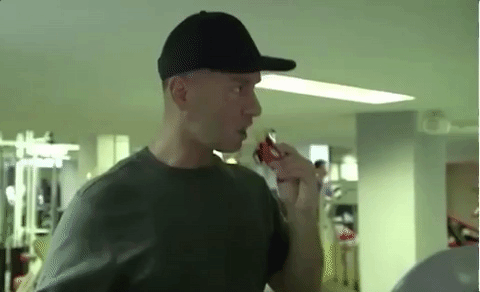 Mike

(aka "

The Situation

") was never a favourite. Prone to anger, creepiness, and smashing his head into concrete walls,

Mike

frustrated viewers of the original seasons.
But he's sober now and in a committed relationship! If you hated Mike in the previous seasons, you might actually find him surprisingly delightful now (no, seriously). He's chilled out, is one of the few houseguests to call out Ronnie (aka "Raaahhn") on his bullshit, he's speaking truths about sobriety, and eating his feelings while watching all the drama unfold. Basically, Mike is us, the viewer, and he's never felt more relatable.
---
Reason 2: Snooki Is A Drunken Meatball Of Laughs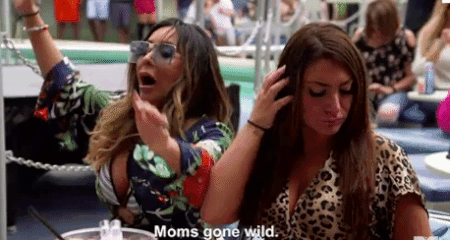 Snooki

drinks. A lot. And she's HILARIOUS! Falling down, peeing in pools, spilling drinks, mumbling nonsense, going on benders and drinking until noon the next day.

Snooki

struggles with missing her kids and her husband; but while she's away she's going to make sure that she's having a great time. She's guaranteed to make you laugh at least once per episode with her antics.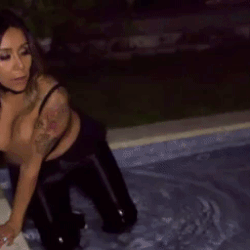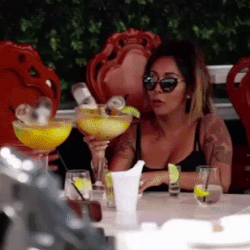 ---
Reason 3: The Fights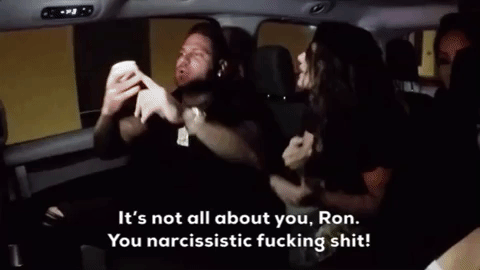 Things are getting heated in the house! So far we've seen:

Snooki

vs.

Jwoww

,

Snooki

vs.

Vinny

, and

Deena

vs.

Ronnie.

There is also some serious ongoing tension with back-and-forth insults between

Ronnie

and

Mike

. Plus, in the preview for next week's episode it looks like we're going to get

Deena

vs.

Vinny

! Five episodes in, and I can barely keep track of all the fights we've seen so far. If the season preview at the beginning of episode 1 is anything to go by, then there are plenty more fights to come!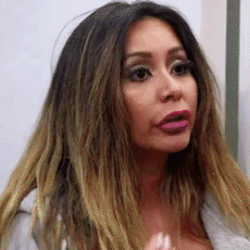 The drama stems from all kinds of craziness: unresolved feelings, boundary issues, poor choices, bad-blood, impulsiveness, and short tempers.
In episode 3,
Ronnie
even has the nerve to say
Snooki
is out of control during her fight with
Vinny
and
Jwoww
, which is laughable since
Ronnie
is clearly the most unhinged cast member this season!
---
Reason 4: Pauly Is A Calm And Unlikely Source Of Reason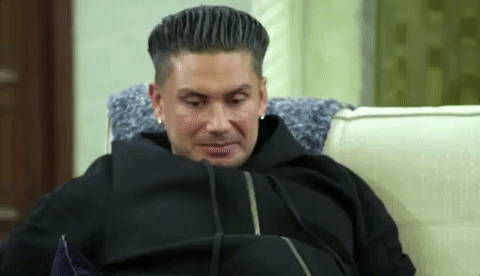 Oh Yeah! Positivity Yeah! Believe it or not, but

DJ Pauly D

has matured! I know what you're thinking: "What? He literally hasn't changed at all! Same clothes, same hair, same everything!" However, when you really pay attention to the show,

Pauly

reveals himself as a surprisingly calm energy in the house when things go south.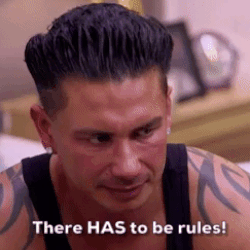 So far, he hasn't been involved in a single fight and when the other members are letting their emotions overwhelm them, he's right by their side offering comfort and support. Watching him drop some real truth bombs in the diary room while judging the hell out of the others from the sidelines is also thoroughly entertaining.
---
Reason 5: It's MESSY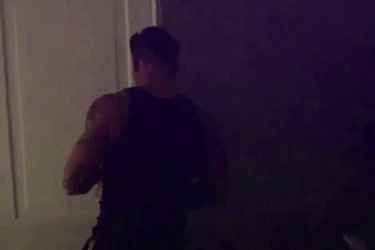 I mean REALLY MESSY. Messy. As. Hell.
In episode 5 alone we see

Ronnie

crying in no less than 3 separate bathrooms. He's been having a pretty serious breakdown all season over the fact that he has a baby on the way and might not actually be in love with his baby momma!

Mike

is facing serious jail time for tax evasion (his sentencing is currently postponed until June). Cheating is a recurring theme and topic of discussion.

Snooki

has several freak outs over very minor issues. The preview for the season suggests we have even MORE fights on the way. And in true

Jersey Shore

fashion, everyone gets entirely too drunk.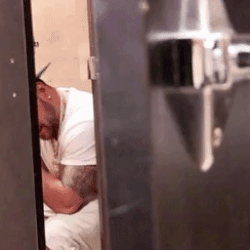 Tears abound. Drama ensues. And we are all

Mike

eating our feelings and observing the drama.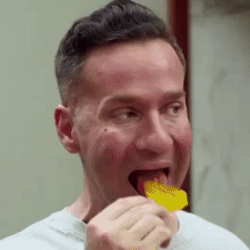 ---
Thank you for your time
---




This is a gif heavy post. All gifs made by me.

Source: Shittysoup's Brain Candy
Gif Sources: 1 | 2 | 3 | 4 | 5 | 6 | 7 | 8 | 9 | 10 | 11 | 12 | 13 | 14