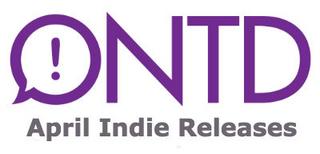 Tired of hearing about Infinity War? Lucky you, this post has nothing to do with the Avengers and everything to do with all of the other movies coming out this weekend. And holy shit, are there a ton of other movies coming out this weekend. So many, in fact, that two of them are about lesbians. That can't be common.

Note that the movies listed are in their first week or two of limited release in the USA, so it may take them a few more weeks (or months) to show up in your local arthouse theater or on VOD. Check out the posts from the past couple of weeks for more movies that may have just opened near you: April 20, April 13, and April 6

Disobedience



Stars: Rachel McAdams, Rachel Weisz
Director: Sebastián Lelio (A Fantastic Woman)
Genre: Drama
Plot: A woman returns to the community that shunned her for her attraction to a childhood friend. Once back, their passions reignite as they explore the boundaries of faith and sexuality.
What you should know: The director says this about McAdams and Weisz meeting for the first time: "Immediately I realized that there was going to be tremendous electricity between them. The fact that they were so different was going to work perfect for the game of attraction and magnetism that the movie demanded."



Backstabbing for Beginners



Stars: Theo James, Ben Kingsley, Jacqueline Bisset, Rossif Sutherland
Director: Per Fly
Genre: Drama, History, Thriller
Plot: A young program coordinator at the United Nations stumbles upon a conspiracy involving Iraq's oil reserves.
What you should know: Theo James replaced Josh Hutcherson as the lead in this film. Hutcherson dropped out citing safety reasons attached to the shooting locations (Morocco and Jordan).


The Escape of Prisoner 614



Stars: Ron Perlman, Martin Starr, Jake McDorman, George Sample III
Director: Zach Golden
Genre: Adventure, Comedy, Crime
Plot: Two inept, small-town Sheriff's Deputies catch an escaped prisoner that they believe was wrongly convicted.
What you should know: This is director Zach Golden's first feature film.


Ghost Stories



Stars: Andy Nyman, Martin Freeman, Paul Whitehouse, Alex Lawther
Director: Jeremy Dyson and Andy Nyman
Genre: Drama, Horror
Plot: Arch skeptic Professor Phillip Goodman embarks upon a terror-filled quest when he stumbles across a long-lost file containing details of three cases of inexplicable 'hauntings'.
What you should know: The title of the film was misspelled as "Ghost Storeis" in much of the pre-release media. This was done to accord with the production's tagline "The brain sees what it wants to see"


The House of Tomorrow



Stars: Asa Butterfield, Nick Offerman, Alex Wolff, Ellen Burstyn
Director: Peter Livolsi
Genre: Comedy, Drama
Plot: The film tells futurist, architect, and inventor R. Buckminster Fuller's incredible story through two teens hoping to get laid, become punk gods, and survive high school.
What you should know: Based on the novel of the same name by Peter Bognanni.


Kings



Stars: Halle Berry, Daniel Craig, Lamar Johnson, Kaalan Walker
Director: Deniz Gamze Ergüven
Genre: Crime, Drama, Romance
Plot: The life of a foster family in South Central Los Angeles, a few weeks before the city erupts in violence following the verdict of the Rodney King trial.
What you should know: It has a 38 Metacritic score. :(


Modern Life is Rubbish



Stars: Josh Whitehouse, Freya Mavor, Ian Hart, Sorcha Cusack
Director: Daniel Jerome Gill
Genre: Comedy, Music, Romance
Plot: Brought together by their shared love of music, ten years on Liam and Natalie are at breaking point. In their case opposites attract but don't necessarily work long-term. Making the difficult decision to separate, they must split their prized music library. But the sound track that defined their relationship keeps pulling them back together.
What you should know: Sure, splitting up your music collection is kind of a weak plot point in the age of streaming, but this looks cute.


Duck Butter



Stars: Alia Shawkat, Laia Costa, Mae Whitman, Kate Berlant
Director: Miguel Arteta
Genre: Comedy, Drama, Romance
Plot: Two women, who are dissatisfied with the dishonesty they see in dating and relationships, decide to make a pact to spend 24 hours together hoping to find a new way to create intimacy.
What you should know: The bulk of the film was actually shot in a 24 hour period.


Adventures in Public School



Stars: Judy Greer, Daniel Doheny, Siobhan Williams, Russel Peters
Director: Kyle Rideout
Genre: Comedy
Plot: A socially awkward home-schooled kid forces his way into public-school against his suffocating but loving mother's wishes.
What you should know: This is the first time Judy Greer has played a mom (just kidding, she always plays a mom).


American Socialist: The Life and Times of Eugene Victor Debs



Stars: Nick Cagle, Tom 'Jack' Daniels, Steve Gunderson, Amy Madigan
Director: Yale Strom
Genre: Documentary
Plot: This is the historic story of Eugene Victor Debs, an American Socialist leader and union organizer during the Progressive era, 1900 to 1920.
What you should know: The trailer is from two years ago, so I guess they had issues with distribution??


Let The Sunshine In



Stars: Juliette Binoche, Xavier Beauvois, Phillipe Katerine, Josiane Balasko
Director: Claire Denis
Genre: Comedy, Drama, Romance
Plot: Isabelle, Parisian artist, divorced mother, is looking for love, true love at last.
What you should know: Also available on VOD, so you don't even need to put on clothes to watch this one. But it's in French, so you probably have to read.


In the Last Days of the City



Stars: Khalid Abdalla, Laila Samy, Hanan Youssef, Mariam Saleh Saad
Director: Tamer El Said
Genre: Drama
Plot: A documentary filmmaker in Cairo is having difficulty finishing his film, so his friends send him footage from the cities they live in: Baghdad, Beirut, and Berlin.
What you should know: Dated 2016, but for some reason the US release is this week. Has a 70 on Metacritic.


Madame Hyde (aka Mrs Hyde)



Stars: Isabelle Huppert, Romain Duris, José Garcia, Adda Senani
Director: Serge Bozon
Genre: Drama
Plot: Mrs. Géquil is a teacher despised by her colleagues and students. On a stormy night, she is struck by lightning and faints. When she wakes up, she feels different. Will she be able to keep the powerful and dangerous Mrs. Hyde contained?
What you should know: The French, gender-swapped version of Dr. Jekyll and Mr. Hyde that you didn't know you needed.


Supercon



Stars: Maggie Grace, Clancy Brown, John Malkovich, Ryan Kwanten
Director: Zak Knutson
Genre: Comedy
Plot: A rag-tag group of former TV stars and comic book artists, who make their living working at conventions, decide to steal the loot from a crooked promoter and an overbearing former TV icon.
What you should know: Shot in New Orleans, all of the artists on the convention floor are local comic book creators.


The Test and the Art of Thinking



Director: Michael Arlen Davis
Genre: Documentary
Plot: For decades, the SAT & ACT have loomed colossal as a teenage rite of passage for those aspiring to college in the U.S. The experience, and the score, remain indelible for many. Students, academics, and test-taking professionals expose the bias and influence, both cultural and psychological, in this surprising documentary.
What you should know: I got a 1240 on my SAT.


Source 1 2 3 4 5 6 7 9 8 10 11 12 13 14 15 16 17 18 19 20 21 22 23 24 25 26 27 28 29 30 31 32 33 34

What are you seeing this weekend, ONTD? It's okay if the answer is Infinity War, this is a safe space. Any of these choices look intriguing?