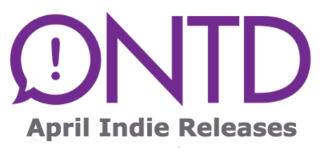 This week sees the arrival of
I Feel Pretty
,
Super Troopers 2
(because 4/20, do you get it?!?), and
Traffik
in wide release. But this post is for the little guys - the movies that make your friends say "Why do you want to see that? I never heard of it".
Note that the movies listed are in their first week of limited release, so it may take them a few more weeks to show up in your local arthouse theater. Check out the posts from the past couple of weeks for more movies that may have just opened near you:
Releases from April 13
+
Releases from April 6
The Devil and Father Amorth
Stars
: Father Gabriele Amorth
Director
: William Friedkin (
The Exorcist
)
Genre
: Documentary
Plot
: Father Gabriele Amorth performs his ninth exorcism on an Italian woman.
What you should know
: The director of
The Exorcist
decided he wanted to see an actual exorcism. Does anyone's head do a full 360? You'll have to watch to find out.
Godard Mon Amour
Stars
: Louis Garrel, Stacy Martin, Bérénice Bejo, Micha Lescot
Director:
Micheal Hazanavicius (
The Artist
)
Genre
: Biography, Comedy, Drama
Plot
: Paris 1967. Jean-Luc Godard, the leading filmmaker of his generation, is shooting
La Chinoise
with the woman he loves, Anne Wiazemsky, 20 years his junior. They are happy, attractive, in love. They marry. But the film's reception unleashes a profound self-examination. The events of May '68 will amplify this process, and the crisis that shakes the filmmaker. Deep-rooted conflicts and misunderstandings will change him irrevocably. Revolutionary, off-the-wall, destructive, brilliant, he will pursue his choices and his beliefs to the breaking point.
What you should know
: Originally titled
Le Redoutable
, the film premiered at Cannes 2017 and was nominated for the Palme d'Or. Jean-Luc Godard called the film a "stupid, stupid idea".
Corbin Nash
Stars:
Corey Feldman, Malcolm McDowell, Bruce Davison, Rutger Hauer
Director:
Ben Jagger (
The Paddy Lincoln Gang
)
Genre
: Action, Horror, Thriller
Plot:
Set in a bloodthirsty Los Angeles, one rogue detective's obsessive search for the truth behind his parents' murders leads him to confront a monstrous duo of Queeny and Vince who drag him into a hellish nightmare he was never prepared for. Lost to an underworld of horrors dating back to the dawn of time, he soon discovers that he is actually the last surviving member of the Nash family, a historic clan of demon hunters. As he is forced to acknowledge a foreboding destiny, he is attacked and brutally left for dead, only to be recovered by Macy, a pure soul who is led by the mysterious Blind Prophet. At last, Detective Nash is reborn the ultimate killer. Seeking vengeance he wages a violent war on the Beasts that roam the darkness of this world, finally embracing his true legacy - CORBIN NASH, Demon Hunter.
What you should know
: It's rated TV-MA(?) but also has a (very limited) theatrical release.
Little Pink House
Stars
: Catherine Keener, Jeanne Tripplehorn, Callum Keith Rennie, Miranda Frigon
Director
: Courtney Balaker
Genre
: Drama
Plot
: A small-town nurse named Susette Kelo emerges as the reluctant leader of her working-class neighbors in their struggle to save their homes from political and corporate interests bent on seizing the land and handing it over to Pfizer Corporation.
What you should know
: This is Courtney Balaker's first feature film. It won a couple of awards at last year's Santa Barbara International Film Festival and several other small film festivals, and is based on a true story.
Wanderland
Stars:
Tate Ellington, Tara Summers, Victoria Clark, Harris Yulin
Director
: Josh Klausner (
The 4th Floor
)
Genre
: Adventure, Comedy, Musical
Plot
: Seeking an escape from his isolated life in New York City, Alex accepts a mysterious invitation to house sit a picturesque 'Enchanted Cottage' on Long Island. There he ends up lost on a surreal musical all-night odyssey of misadventures.
What you should know
: It's also available via VOD.
Love & Bananas Stars:
Ashley Bell, Noi Na, Lek Chailert
Director:
Ashley Bell
Genre:
Documentary, Action, Adventure
Plot
: A heartwarming and hopeful story about a team of elephant rescuers, led by world renowned Asian elephant conservationist Lek Chailert, as they embark on a daring 48-hour mission 500 miles across Thailand to rescue a 70-year old captive blind Asian elephant and bring her to freedom. The touching story exposes the plight of Asian elephants and the people who work tirelessly to save them.
What you should know
: This is actress Ashley Bell's directorial debut. She has starred in films such as
Novitiate
and
The Last Exorcism
.
Some weeks are better than others for indie film releases. Feel free to talk about any movies you're planning to see or have seen recently!