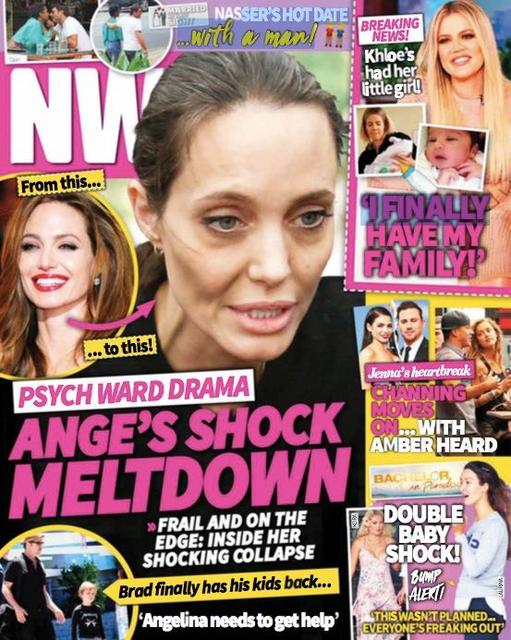 A new report in No Idea magazine alleges that the actress collapsed at her HW home last month.

According to the tabloid: "She's exhausted. Not sleeping, not eating enough. It's no wonder her body gave out on her."

Angelina has shrugged the incident, but Brad urged her to get help.

The "insider" goes on to say that Jolie refuses to check into a facility, so now Pitt is consulting with lawyers to see if he's legally allowed to have her involuntarily admitted for a psychiatric evaluation.



According to Gossip Cop the entire story is fabricated. Angelina never collapsed at her home.


source

Have you ever been committed to psych ward, ONTD?