Some of us got to grow up during the golden age of Disneychannel (2000-2007ish) and honestly looking back, they served bops on bops for our childhood. I was listening to Cheetah Girls via the previous Cardi B post not that I listen to them on the regular and I was going through some more of the catalog of Disney and they go hardTt. Of course they're cheesy even for their time but they are still remain anthems... lil girls and lil gays of the '00s were lipsyncing for our lives in the living rooms to the (not in any order and not limited to [cause I know some of y'all stay pressed thinking it would be an end all be all list]) following songs -

1. Don't Even Try It by The Moist Towelettes (from Pixel Perfect)


No lie this song was the reason I started making this list. I was watching bits of Pixel Perfect and this band only came on for like 15 seconds after the main band of the movie did not get a gig bc they did not have 'the image'. The screening guy was persuaded by Moist Towelttes with their Y2K pop girl band routine with synchronized choreo. This song gives me t.A.T.u teas in the chorus.

DON'T EVEN TRY IT
WHAT PART OF NO DON'T YA UNDERSTAND DON'T EVEN TRY IT
SAY GOODNIGHT, SAY GOODBYE
DON'T EVEN TRY IT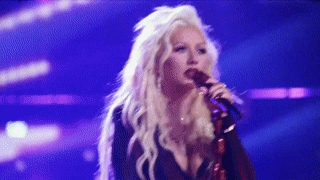 2. What Dreams Are Made Of by Paolo and Isabella (from The Lizzie McGuire Movie)

Iconic... the piano rendition, a eurodance uptempo mix, an outfit change (which probably originated by Legend X's), the lights changing when she sings 'technicolor'. Now all of us wished we could go on a getaway to another country and fill in for a native pop sensation. And no you probably did hear right - some of the sung parts do not sound like her in the bridge and last chorus. But who cares cause we and lil Lizzie were gettin our LIVES. yes I know the movie was a theatrical release and is not a DCOM but I need to plug

(lipsyncs to some other woman's voice) DREEAAAMS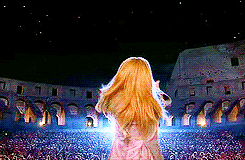 3. Supernova Girl by Microbe (from Zenon Girl of the 21st Century)

Ziggy Stardust hew? Protozoa gave us 80s new wave electro beats and a dance moves while playing guitar. This is the TRUE POC English prince of pop and glam rock we needed.

(2018 cupcakKe remix) ZOOM ZOOM ZOOM
Make dat pvssy go BOOM BOOM
My superHOva gurl




4. The Good Life by Jesse McCartney (from Stuck in the Suburbs)

Open foot fetishist and former Disney prince of pop Jesse McCartney gave us #JoanneVibes with Good Life and told us that life is too short, U ain't gettin younger. RIP blonde twink era Jesse, his new single Better With You is out now on iTunes.

It's a good life
Why Y'ALL TRIPPIN
The good life's slippin away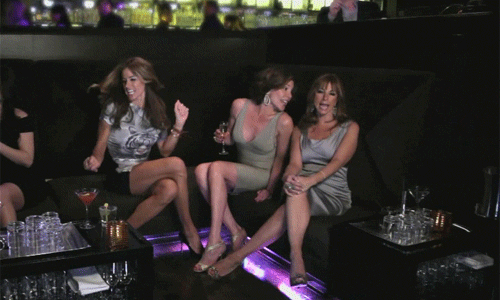 5. Bop to the Top by Ryan and Sharpay Evans (from High School Musical)

Another brief song used in the movie, but still memorable. The song took a meta journey when it was performed in The Suite Life of Zack and Cody where Ashley Tisdale reprises her role to sing the song (but as Ryan).

(another cupcakKe verse) BOP to the TOP
Slip n slide n ride this pvssy
Cherry POP, make your c*m DROP
and start again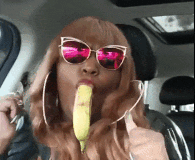 6. It's My Turn Now by Keke Palmer (from Jump In)

Titanic conspiracist Keke was ready to fight someone or battle you in double dutch tournament. It's ha turn now, so KeepItMovin.mp3. Ooooh she mad

IT'S MY TURN NOW AND YOU KNOW I AM READY
IT'S MY TURN NOW
YEAH I'M STRONG AND I'M STEADY



7. Push It to the Limit by Corbin Bleu (from Jump In)

One of the catchier hooks from the list, Push It to the Limit sounds like it could have been in the HSM soundtrack. And I never knew Corbin Bleu with his hair pulled back would have made me feel some type of way. His hair had its own life, bless that bouncy 'fro.

PUSH IT PUSH IT
2 THE LIMIT LIMIT
CUZ WE'RE IN IT TO WIN IT IN IT TO IN IT
OH YEAAH



8. Nobody's Perfect by Hannah Montana (from Hannah Montana)

The Hannah staple hit (catch ha on ha comeback tour 2025) and a timeless message that would resonate very well with someone like Destiny.

If things don't turn out the way you plan,
FIGURE SOMETHING ELSE OUT!
Don't stay down! Try again! YEAH!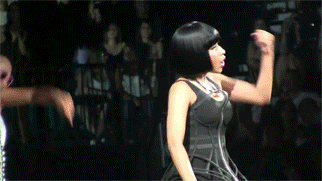 9. Supernatural by Raven (from That's So Raven)

I remember this video so vividly with her purple eyeshadow, her purple ensemble, and the colorful disco ball. A lowkey gay club bop.

WELCOME to anotha world
MAGIC #Sistah SuperGIRL
--
SOME PEOPLE CALL IT CRAZY
Somethings theres no explainin
JUST believe what you see
It's superna-tur-AL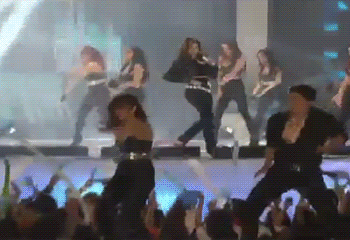 10. Shine by Raven Baxter (from That's So Raven)

Shine was in the musical episode of TSR and ended the episode on the right note. She gave diva vocals and diva attitude, which is also why she is the lead member of the Cheetah Girls. The production went OFF... not to mention the rewind ending that sped up the track. An empowering gay anthem next to I Will Survive.

I
WILL HOLD MY HEAD UP HIGH
I'M GONNA MAKE IT THRU THRU
IT'S MY TIME TO SHINE SHINE
SHINE SHINE



11. Dance With Me by Drew Steely and Belinda (from The Cheetah Girls 2)

Stunt-singer for Zac Efron Drew Steely has the male pop chops, an underrated act. But he has flopped since co-starring in Another Cinderella Story with Selena There-Are-More-Important-Things-to-Talk-About-(re: #BLM) Gomez. This beat has Justified era Mayonnaise in the Gutter shook. And y'all do I hear Usher's Burn synths at certain points of the song?

Don't be afraid, take my HAND
Forget the world
Will you DANCE? dance with me
Puedomos bailar eternamentE (SAY!)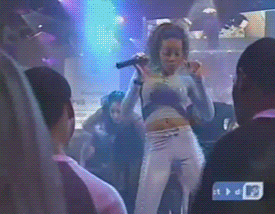 12. Strut by The Cheetah Girls (from The Cheetah Girls 2)

THE ultimate feels. There's something ethereal about this sequence in general like binch, whew else wants to skip around Barcelona to enjoy the scenery and bump through with a high kick? Honestly I can add a couple of more Cheetah Girls tracks here but this is hands down a true #moment.

STRUT like you mean it
FREE ya mind
It's not ENOUGH just to dream it
COME ON, COME ON, GET UP



#KeeptheConversation going, what songs did you like from Disneychannel?

Sources: 1 2 3 4 5 6 7 8 9 10 11 12