We spoke with comedian @aparnapkin about her new Netflix stand-up special, and how her anxiety has prepared her for comedy in this political moment.

Listen, laugh, repeat:https://t.co/uVkL8QaWD6

— The Takeaway🎙 (@TheTakeaway) March 20, 2018

Stand-up comic Aparna Nancherla has a lot on her plate right now. She's got a new stand-up special out as part of season two of Netflix's The Standups. She voiced Hollyhock in the most recent season of BoJack Horseman, stars in the Comedy Central series Corporate, and has appeared on a number of other shows including Crashing and Master of None. Last, but not least, she's going on tour this fall.

The Takeaway interviewed her recently, and here are some of the takeways (womp womp) from that interview.


She is an introvert, and thinks that many other comedians are, too.


Prefers the anonomity of perfoming in a big theater to performing for a small audience where you can see everyone's faces.


Got her first writing job at Totally Biased with W. Kamau Bell. Notes that the writers room was diverse, which isn't the norm for late night television.


Tapped into the part of her teenage self that is still "very much alive" to voice Hollyhock on BoJack.



The A.V. Club interviewed Aparna as well:

.@aparnapkin wants to know if ghosts can have trust funds https://t.co/H7Jc2t6qU6 pic.twitter.com/wPJhKN2lTE

— The A.V. Club (@TheAVClub) March 20, 2018


Did a food diary for Grubstreet that Tom Hanks ended up tweeting about.


If she could only have one condiment for the rest of her life, it'd be hot sauce.


Was offered the opportunity to do commercials for a big bank, but turned it down because she didn't feel right about it. Says that it's not always about taking a flashy, public stand, but about not doing things that make you feel bad about yourself in the long run.



Aparna is going on a fall tour of the US, and posted dates to her website.

I finally made a webpage for my Fall Tour dates if you want to see my profile picture in person: https://t.co/URwdU5k82t

— Aparna Nancherla (@aparnapkin) March 16, 2018

Here is a taste of her stand-up from a Comedy Central special:




Source 1 2 3 4 5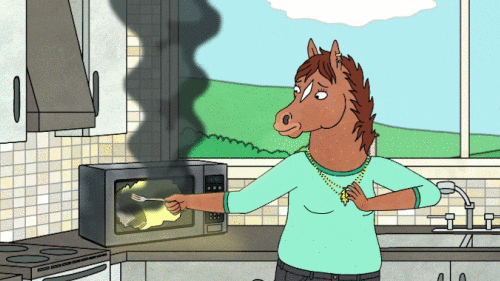 ONTD, who are some of your favorite underappreciated standup comedians? Have you watched The Standups?