Pacific Rim Uprising turned Charlie Hunnam's departure from a disaster to a major opportunity https://t.co/KapB4JNmpi pic.twitter.com/Fdl5Q9JYwC

— io9 (@io9) March 11, 2018
– Three Pacific Rim scripts were in development for a time at Legendary. Director Steven DeKnight (Daredevil, Spartacus) borrowed elements from all three and put together a writer's room for a couple weeks (with Emily Carmichael and Kira Snyder) to develop what was a new story from the first film with Charlie Hunnam as the main character.
– Literally right after after they turned in the sequel's script written with Charlie Hunnam as the star he was announced as part of the remake of Papillon (2017), and scheduling did not work out. The script was re-written to be about a brother and sister, but nobody liked it, so it was written from scratch for a third time (with T.S. Nowlin, Mazerunner) when producers Mary Parent and Guillermo Del Toro suggested it revolving around Stacker Pentecost (Idris Elba) having a son, Jake Pentecost (John Boyega).
– John Boyega's name came up when discussing who could play Jake. Steven DeKnight was unsure of how to convince John to join the film since he was already in another major sci-fi franchise, so when he came in during a general meeting with Legendary, Mary Parent had Pacific Rim concept art put in a conference room and walked him by it. John is a big fan of monsters and anime and his production company joined in.
– Newcomer Cailee Spaeny plays Amara, a scrappy youth who gets involved in the Jaeger program when she runs into John Boyega. She sent in an audition tape of her against a lit backdrop with some dirt on her face, hood up, throwing herself around the camera, and soon got a call for a chemistry test with John. The production and press have been overwhelming for her and she still messages John when she's nervous.
– Similar to the first film, Uprising is big on themes of international unity. I imagine how that influenced the film and cast was also done to help with overseas box office with the international release.
– A handful of new clips have been released, including some Jeager action sequences, dialog scenes, and Charlie Day and Burn Gorman fighting their out of an elevator.
– The film releases March 23rd (21st in some countries).
(
Cast + Crew Talk
Collapse
)
(
Behind the Scenes
Collapse
)
(
New Clips
Collapse
)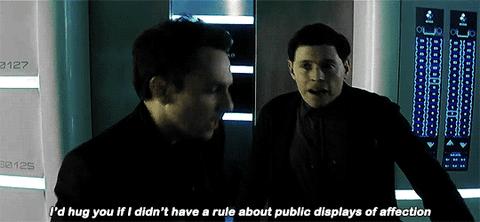 ONTD, do you remember how John was beaten out for Baby Driver by Ansel Elgort? Or how Taron Edgerton was chosen over him in Kingsman, and how he stayed in LA with no money for Maze Runner?

How the turn tables...
Sources:
1
2
3
4
5
6
7
8
9
10
11
12
13
14