Greta Gerwig is taking a creative cue from Elena Ferrante https://t.co/ypih09emAb

— VANITY FAIR (@VanityFair) March 11, 2018
– In the first episode of Studio A24's new podcast, Ladybird's Greta Gerwig said she would like to make more films about Sacramento. Gerwig told director and fellow podcast guest Barry Jenkins she's taking a cue from Elena Ferrante, "I would like to do a quartet of Sacramento films. She wrote these four books that took place mainly in Naples. They're so great and I thought, 'Oh, I'd like to do that.'"
– Elena Ferrante's Neapolitan Novels is a four part book series centered on Elena Grecco and Rafaella Cerullo, following their lives from childhood to adulthood, all set in an area just outside Naples, Italy. The books were recently commissioned in 2017 for an HBO adaptation.
– Ladybird didn't explore all of Gerwig's hometown: "There's still lots of different parts of Sacramento that I'd like to explore, too. I feel like I have the privilege of being from a place, and I'm really from that place. My family's still there, and my friends are still there. I feel like I can actually speak to it with some feeling."
– Writer Yohana Desta also points to other award-winning films this year getting sequels, or "spiritual" sequels that follow similar themes, between Luca's Call Me By Your Name sequels haunting our lives for the next several years and Jordan Peele wanting to do more social thrillers in the vein of Get Out.
– Gerwig has spoken about Ladybird-esque sequels before but it sounds like a plan might be starting to form.
Maybe Greta Gerwig will get a California tax credit when she makes the sequel to @LadyBirdMovie. Kudos to one talented kid. https://t.co/zeoLdlIyqg

— Shawn Hubler (@ShawnHubler) January 8, 2018
HBO has picked up the Italian TV adaptation of Elena Ferrante's Neapolitan novels https://t.co/LsoRolILnY

— Vulture (@vulture) April 2, 2017
I wrote about why it's so inappropriate for a man to direct the TV adaptation of Elena Ferrante's Neapolitan novels: https://t.co/bb1tWzbd8z

— Julie Kosin (@juliekosin) April 5, 2017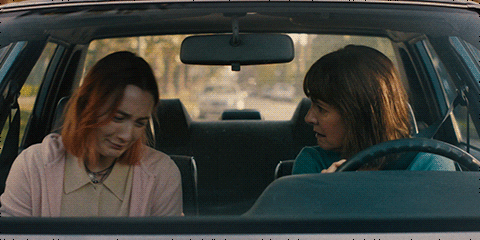 ONTD, do you think Marvel is quaking in their boots? Are you ready for the GGCU?
Sources:
1
2
3
4
5