Tessa Virtue and Scott Moir are back in Canada and make the talk show rounds
They surprised the ladies of The Social for their 1000th episode. The normally stoic Lainey Lui FREAKED out.
Full video
.@LaineyGossip fangirling over @tessavirtue and @ScottMoir is basically all of Canada! 😍

You can watch how this #TheSocial1000 surprise went down here: https://t.co/hIb4oMA8pB pic.twitter.com/tS7VDdfCqz

— The Social (@TheSocialCTV) March 10, 2018
Straight up lost my mind https://t.co/IXLJQazsDy

— Elaine L. (@LaineyGossip) March 10, 2018
Your Morning:
They discuss go-to Karaoke, how to eat a taco, favourite Disney movies.
Sources
1
2
3
4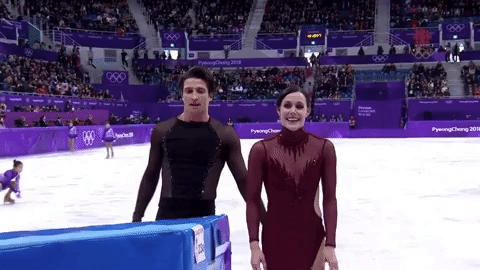 Who else is feeling the Olympic withdrawal?