.@armiehammer to @RealChalamet while accepting the #TexasFilmAwards' One to Acclaim honor: "I've handed you about 20 of these over the last couple months" https://t.co/D7v4GpFvvV pic.twitter.com/vJWbskCBJj

— Variety (@Variety) March 9, 2018
Armie Hammer and Paul Thomas Anderson were both honored at last night's Texas Film Awards, held by the Austin Film Society in Austin, TX. The awards are an unofficial kickoff for the annual SXSW festival, which begins today.


Actor Armie Hammer and Director Paul Thomas Anderson are the 2 honorees of the @austinfilm Texas Film Awards. At this press conference they're sharing what Texas has done for their careers. pic.twitter.com/mxkIipwVIA

— Bettie Cross (@BettieCrossTV) March 8, 2018
At the press conference for the awards, honorees PTA and Hammer talked about the role of Texas in their respective careers. PTA shot There Will Be Blood in Marfa, TX, while Hammer spent part of his childhood there and currently co-owns of a couple of bakeries in San Antonio and Dallas with his wife.


A full-on Jonathan Demme gush fest with Richard Linklater and Paul Thomas Anderson at @austinfilm's Texas Film Awards. pic.twitter.com/fgvlz7WMbL

— Michael Tully (@tullstoy) March 9, 2018
Richard Linklater interviewed Paul Thomas Anderson, who received the first ever Jonathan Demme award and has long listed Demme as one of his greatest influences.


col.needham: Timothée Chalamet hands Armie Hammer an award at The Texas Film Awards https://t.co/5qWGeQFPXX pic.twitter.com/oFCezZmG0F

— xime (@almostperfects) March 9, 2018
Timothee Chalamet introduced Armie Hammer and presented him with Variety's 'One to Acclaim' award.

More photos:


https://instagram.com/p/BgG1_3BDIpF
ECU on PTA


https://instagram.com/p/BgFvSxlhxoC
Armie Hammer & Timothée Chalamet


https://instagram.com/p/BgFwFjPhevS
Regina Hall, who was a panelist at the awards and has a film debuting at SXSW this week.

Source 1 2 3 4 5 6 7 8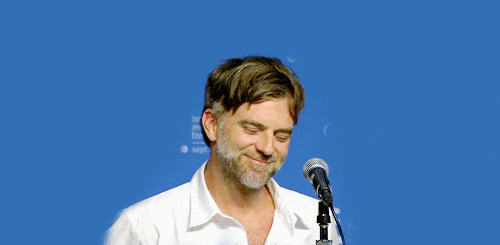 It's nice to see PTA get an award after going home empty-handed all season. For the hungry boy!