Yep, ladies and gents, start saving your cash and moneys, King Bey and hubby JAY-Z have announced a joint tour: The On the Run 2.


Jay-Z and Beyonce 'On the Run 2' Tour Date Announced - Then Retracted @S_C_ https://t.co/Tgtqq1LffJ

— Variety (@Variety) March 5, 2018




The first date of the tour was listed today on both Bey's Facebook page and Ticketmaster but has since been deleted. It said that it will be Monday, July 30 at Philadelphia's Lincoln Financial Field and that pre sales starts tomorrow!


UMMMMM SO BEYONCÉ JUST ADDED THIS EVENT ON TICKETMASTER??? pic.twitter.com/OWkJ4R5yZm

— Cheddar Baé Biscuit (@T_dot_Lee_PhD) March 5, 2018
Can someone gift me tickets to on the run 2? 😔 #beyonce #tourtickets pic.twitter.com/d1wTa9L9lV

— Brandon Irizarry (@bjzarry1234) March 5, 2018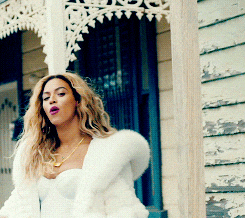 ONTD, is you QUAKING?

SOURCES 1 2 3