Walmart got Dee Rees, Melissa McCarthy and Nancy Meyers to direct short films for the #Oscars https://t.co/8cJgHZJIwF pic.twitter.com/hz6wVXh3W8

— Adweek (@Adweek) March 5, 2018
– Walmart asked directors Dee Rees (Pariah, Mudbound), Melissa McCarthy (Mike & Molly), and Nancy Meyers (The Parent Trap, Something's Gotta Give, The Holiday), to direct three short films for them revolving around the concept of a Walmart box.
– The three short films aired last night. Rees and Meyer's were just one minute, while McCarthy's ran longer and was edited down for time.
– This is the second year of short films aired during the Oscars, as Walmart asked Antoine Fuqua, Marc Foster, and Seth Rogen and Evan Goldeberg. The definition of an upgrade as Walmart was forced to hike its minimum wage last month, but not without layoffs.
– The other talent: Dee Rees worked with Mary J. Blige and her trail-blazing cinematographer Rachel Morrison and features professional boxer Claressa Shields from Flint, Michigan. McCarthy's stars Tony-award nominated Keala Settle. Meyer's film features composer Hans Zimmer and P.J. Byrne.
One of the best movies at the 2018 Oscars was a one-minute Walmart commercial https://t.co/Gh0JyLPp35

— TIME (@TIME) March 5, 2018
This Dee Rees short has me in happy tears! Little black girls having sci-fi dreams is EVERYTHING

— Robin WHAT ARE THOOOSE? Thede (@robinthede) March 5, 2018
That Walmart commercial Dee Rees directed is 40x better than Darkest Hour

— dan solomon (@dansolomon) March 5, 2018
That Dee Rees Walmart short is a pretty persuasive argument she should be on a tentpole (if she wants one)

— Bob Chipman (@the_moviebob) March 5, 2018
YES DEE REES GIVING YOU CASUAL BLACK LESBIAN REPRESENTATION IN A WALMART COMMERCIAL OF ALL PLACES. pic.twitter.com/3eApFvyE7Q

— R. Eric Thomas (@oureric) March 5, 2018
Flint's own female boxing champion @Claressashields making her acting debut tonight during a commercial for @Walmart that also featured @maryjblige. #Oscars90 pic.twitter.com/rHb44mn7rW

— Al Martin (@AlMartinWKAR) March 5, 2018
I want that Nancy Meyers Wal-Mart ad with Hans Zimmer to win Best Live Action Short.

— Ken Jennings (@KenJennings) March 5, 2018
"My entire crew is made up of women. It's about choosing people you respect and people who share your vision."
—Dee Rees (depicted with @morrisondp)
Catch #TheWalmartBox films by Nancy Meyers, @MelissaMcCarthy and Dee Rees, all tonight at the #Oscars #Partnership pic.twitter.com/we2azoHAU5

— Women In Film - LA (@WomenInFilm) March 5, 2018
Go backstage on the set of Dee Rees' #TheWalmartBox film. An amazing cast and crew, including #Oscars nominees. pic.twitter.com/FZwwpeDBbB

— Walmart (@Walmart) March 5, 2018
Take a look behind-the-scenes of Nancy Meyers' #TheWalmartBox film! #Oscars pic.twitter.com/8sx9WtRMnY

— Walmart (@Walmart) March 5, 2018
Tonight, Nancy Meyers, @MelissaMcCarthy and Dee Rees presented three
unique worlds from a single premise: #TheWalmartBox. Watch the films again on @Walmart's Twitter. #Partnership
So glad these amazing women had the opportunity to showcase their talent at the #Oscars pic.twitter.com/Z6rGRqEMCr

— Women In Film - LA (@WomenInFilm) March 5, 2018
Walmart has won the #Oscar for best commercials tonight. Dee Rees, Mary J., and Melissa McCarthy did their things tonight. #Oscars

— Shauntay Hinton (@MissUSA2002) March 5, 2018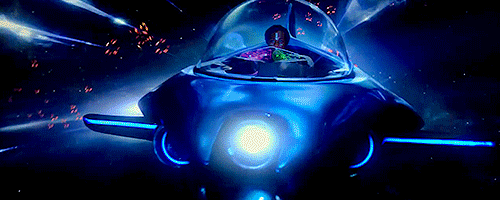 ONTD, what do you think of them? And do you want to see Dee Rees direct a big budget sci-fi/fantasy film someday?
Sources:
1
2
3
4
5
6
7
8
9
10
11
12
13
14
15
16
17