Review: '50 Shades Freed' Is an Ignorant, Poisonous Anti-Feminist Hate Anthem https://t.co/83F8ixkB3o

— pajiba (pronounced with a long i) (@pajiba) 9 February 2018



• Fifty Shades Freed is worse than just a shitty movie about white people fucking with a limp attempt at incorporating BDSM and a stupid plotline about revenge and redemption.
• The movie promotes itself as a Cinderella romance with a dash of kink, with a bland brunette nobody who is swept off her feet by a charming billionaire with a simple penchant for handcuffs and rough play.
• Christian Grey is petty and jealous, he doesn't want to "share" her with a potential child. When she does even the slightest thing to anger him, he gives her the silent treatment and ignores her (and then later argues with her and blames her for his upset).
• EL James thinks that his personality is somehow tied into his BDSM desires, as if being interested in a different variant of sexual appetite is the result of being a domineering shitbird.

Source
I wanted to copy and paste the article directly, it's amazing.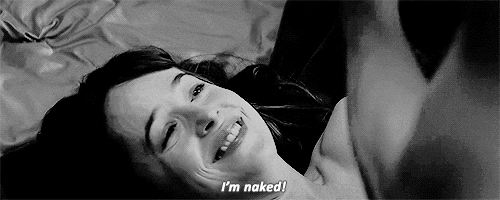 do you agree with the author? "There's nothing to redeem Fifty Shades Freed, not even the promise of titillation. It's like offering waffles for breakfast and then making the waffles out of misogyny and feces. Enjoy your god damn shitwaffle, America. You deserve it."