Exclusive: Bryan Fuller Exits Apple's 'Amazing Stories' Anthology https://t.co/qjvNREaoyL pic.twitter.com/afBpxnOUTR

— Hollywood Reporter (@THR) February 7, 2018

– Fuller has left Apple TV's Amazing Stories citing "creative differences", a revival of the Spielberg anthology series from the 80's, focusing on weekly tales of the fantastic, horrifying, and supernatural.
– Amazing Stories is one of Apple TV's first major TV deals, one of many (DC, Disney, etc.) looking to enter the streaming industry with original content. Spielberg himself is also producing it. Fuller joined back in October 2015 when it was originally going to be on NBC (home of Hannibal and Fuller's Mockingbird Lane pilot).
– Fuller recently left season two of American Gods, presumably over creative differences, budget, and its faithfullness to the source material, but the rift was supposedly worse than originally thought, including push back from Neil Gaiman himself.
– He's currently working on Anne Rice's The Vampire Chronicles being produced by Paramount Studios, also eager to enter the long-format industry with major TV deals (which involved dumping The Shannara Chronicles just a few weeks ago). The project does not have a network yet.



In past few years, Fuller has parted ways with #StarTrekDiscovery, #AmericanGods and now #AmazingStories. Next up, he's working with Anne Rice and Paramount Television on 'The Vampire Chronicles.' https://t.co/Xk3kcbDpWI

— Lesley Goldberg (@Snoodit) February 7, 2018
The Bryan Fuller-American Gods breakup was apparently even messier than we thought https://t.co/XPPHBGO9qf pic.twitter.com/mgRtCZZ7aD

— The A.V. Club (@TheAVClub) February 3, 2018
#AmericanGods: Jesse Alexander replaces Fuller and Michael Green, who were fired in November after clashing with Fremantle on the show's rapidly expanding budget https://t.co/v2JYB0sVmW

— Hollywood Reporter (@THR) February 3, 2018
In the future, Bryan Fuller will leave every single show https://t.co/0yzOm6n3Ff

— Chris Evangelista (@cevangelista413) February 7, 2018
"Girl, are you Bryan Fuller, because I suspect that our relationship might seem wicked cool at first but will probably end with you leaving me after a few months..."

— Daniel Fienberg (@TheFienPrint) February 7, 2018
If I were Bryan Fuller I would legally change my last name to "Enters" just to make every headline about me super confusing

— Josh Raby (@JoshRaby) February 7, 2018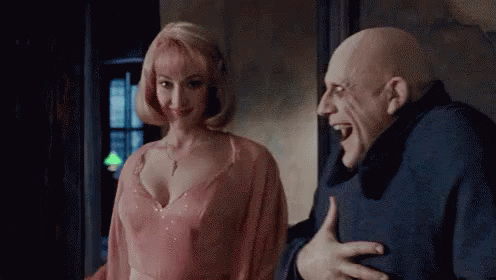 Pray that he finds something to stick with, bc if he thinks he's bringing back Hannibal I've got a surprise for him.
Sources:
1
2
3
4
5
6
7
8