https://instagram.com/p/BetUamrlTdN

Just a few days ago, the Spice Girls got together for a meeting with Simon Fuller and made #headlines (friendship never ends) as they posted pictures of their afternoon onto social media.

A podcast host named Geoff Lloyd tweeted something regarding to the spicy plans:

From a friend who works in TV: Spice Girls reunion project is a TV talent format, where the original Spice Girls are judges searching for/mentoring next generation. ie. A new Ginger/Sporty/Baby/Scary/Posh. Like Muppet Babies, but for Girl Power

— Geoff Lloyd (@GeoffLloyd) February 5, 2018


This could be likely due to the fact that a day before they actually met up on February 2nd, a source reported that the girls were planning to meet up for a project with a possibility of a new compilation album, endorsements, or a television show in China. How do you feel about this idea fellow, Generation of Spice?



Official #SpiceGirls statement. #SpiceGirlsReunion pic.twitter.com/z32lvIUrxs

— Spice Girls (@SpiceGirls_News) February 2, 2018
*In Goodbye.mp3 tune* No, no, no, noooo....
Okay I knew in my heart this was not gonna be a tour/live musical performance but how DARE they do a cheesy television show in Taiwan China talking about how they used to be famous creating a new band. Gary, Melvin C, and the rest... pls!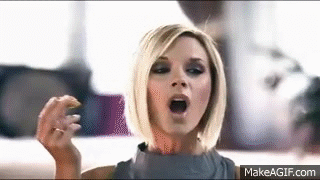 Sources: 1 2 3