– Not long after a SW fan tweeted that there are gay porgs in The Last Jedi, other fans are now pointing out the Twi'leks dancing in the new Solo: A Star Wars Story teaser trailer. Remember the confusion around the sauna scene in Frozen? We've come so far.
– Twi'leks are one of the most popular alien races in the SW universe, particularly in the old and new EU, extending from Mission Vao in Knights of the Old Republic to Jedi Master Aayla Secura in The Clone Wars all the way to Star Wars: Rebels with Hera Syndulla. They're also sexualized among fanboys, have often appeared as dancers and/or strippers, slaves, and in Return of the Jedi featured the first black woman in a SW film (Femi Tayor) who died a gruesome death (in facepaint). Think the Asari in Mass Effect.
– Fans continue to push Lucasfilm to have LGBT characters in their films, especially considering every recent director (aside from Ron Howard) has talked about it but no one has actually done anything.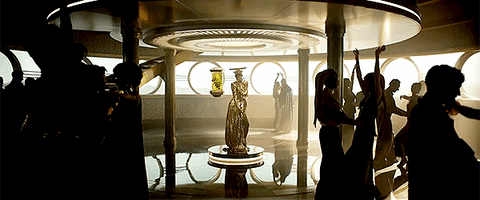 About 0:30 in...




this is now an update account for the lesbian twi'lek couple in the SOLO: A STAR WARS STORY teaser pic.twitter.com/US6yGUYe8w

— maddie (@amilynhoIdos) February 5, 2018
This Han Solo movie had me at "Bad Romance Twi'lek Rave" pic.twitter.com/xqnpvHwVPP

— Kareem Yasin (@thekareem) February 4, 2018
Despite Kathleen Kennedy's call for "many more gay people," the Star Wars films have thus far failed to introduce a single LGBTQ character https://t.co/uB7aU776Uk

— VANITY FAIR (@VanityFair) December 12, 2017
J.J. Abrams:
JJ Abrams: I would love a gay Star Wars character to exist https://t.co/n1B4x4dqZb

— The Guardian (@guardian) March 1, 2016
Rian Johnson:
"Sexuality in general is not something that's front of mind in any of these movies," writer-director Rian Johnson told BuzzFeed News. "I think [LGBT representation] is one element that we haven't done yet that we need to do" https://t.co/RfS3uAuDDa

— BuzzFeed News (@BuzzFeedNews) December 19, 2017
Gareth Edwards:
"Everyone feels welcome in Star Wars" – Gareth Edwards on #LGBT ... https://t.co/brr1dAWylI via @GayTimesMag #gay pic.twitter.com/2OC67xRjBW

— Gayety (@Gayetyco) December 17, 2016


Chelli Lona Aphra: First appeared in the Darth Vader comics, has since appeared in From A Certain Point of View and other places, and now has a series of her own.

we got a lesbian kiss in the new star wars: doctor aphra issue AND I'M LIVING pic.twitter.com/NSkoj9S6eu

— Jen (@jen_aberin) January 31, 2018

Aftermath novels: Sinjir Rath Velus, among others...

#StarWars novelist strikes back at #gay character slurs | #Jedi #ChuckWendig #diversity #inclusion #LGBT #homophobia https://t.co/Ir84mIKz1W

— Frank Stevens (@StvnsFrnk) September 11, 2015

Remember that one Stormtrooper who checked the hanger bay? No? Well...

TK-421 Stormtrooper Had Secret Gay Romance in A New Hope https://t.co/ankGtiPlH9 #StarWars pic.twitter.com/3mYeyXcXIN

— MovieWeb (@movieweb) October 4, 2017

Amilyn Holdo in Leia: Princess of Alderaan... (but considering it obviously didn't matter to The Last Jedi, it's a vague, comedic and teasing line from Claudia Gray who blocked young fans on twitter who told her Reylo is abusive Idt she really cares)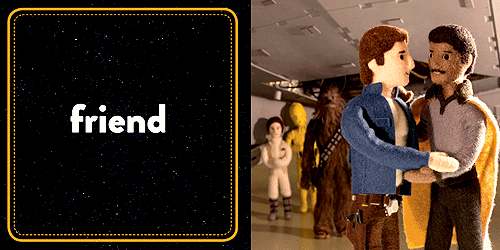 ONTD, what's the point of Solo origin movie if Han and Lando aren't together? And if copyright laws were vanquished tomorrow and you could make or reimagine any SW movie you wanted, what would it be?


(Also chill on making fun of fans having fun with this stuff... we all need crumbs sometimes)