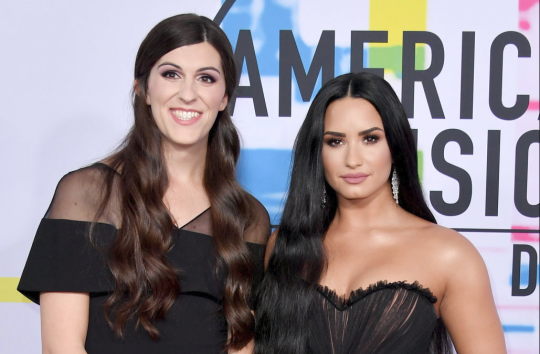 01. Bringing recently elected Danica Roem, Virginia's first transgender legislator at her plus-one to the 2017 American Music Awards.
On her Instagram
(1)
, Demi posted a pic of the two on the red carpet and wrote this: "Such an honor to have Danica Roem who will be the first out and seated transgender state legislator in U.S. history by my side tonight at the AMAs. Danica put up with a lot of hate and bullshit by people who said she couldn't win but she did. Her story is so inspiring and I was so proud to have her next to me before the performance for
#sorrynotsorry
which is an unapologetic anthem to all haters out there. Danica, you are an inspiration to so many and I can't wait see all the amazing things you do!"
03. She and Nick Jonas canceled their tour dates in North Caroline after the Bathroom Bill passed during their
Future Now
* tour. The statement on her twitter
(2)
read: "After much thought and deliberation, we have decided to cancel our
Honda Civic Tour: Future Now
shows in Raleigh and Charlotte. One of our goals for the tour has always been to create an atmosphere where every single attendee feels equal, included, and accepted for who they are."
* "Only Forever" lyrics: I've been thinking 'bout the
future
/ And I've been thinking 'bout the
now
/ I know we're gonna be together / I just don't know how
I see you, Demetria!
04. During the 2016 Billboard Awards, she performed wearing a shirt bearing the symbol for gender-neutral bathrooms in support of non-binary individuals. That shirt was available for purchase during her tour. The proceeds went to benefit North Carolina-based organizations Equality NC and Time Out Youth.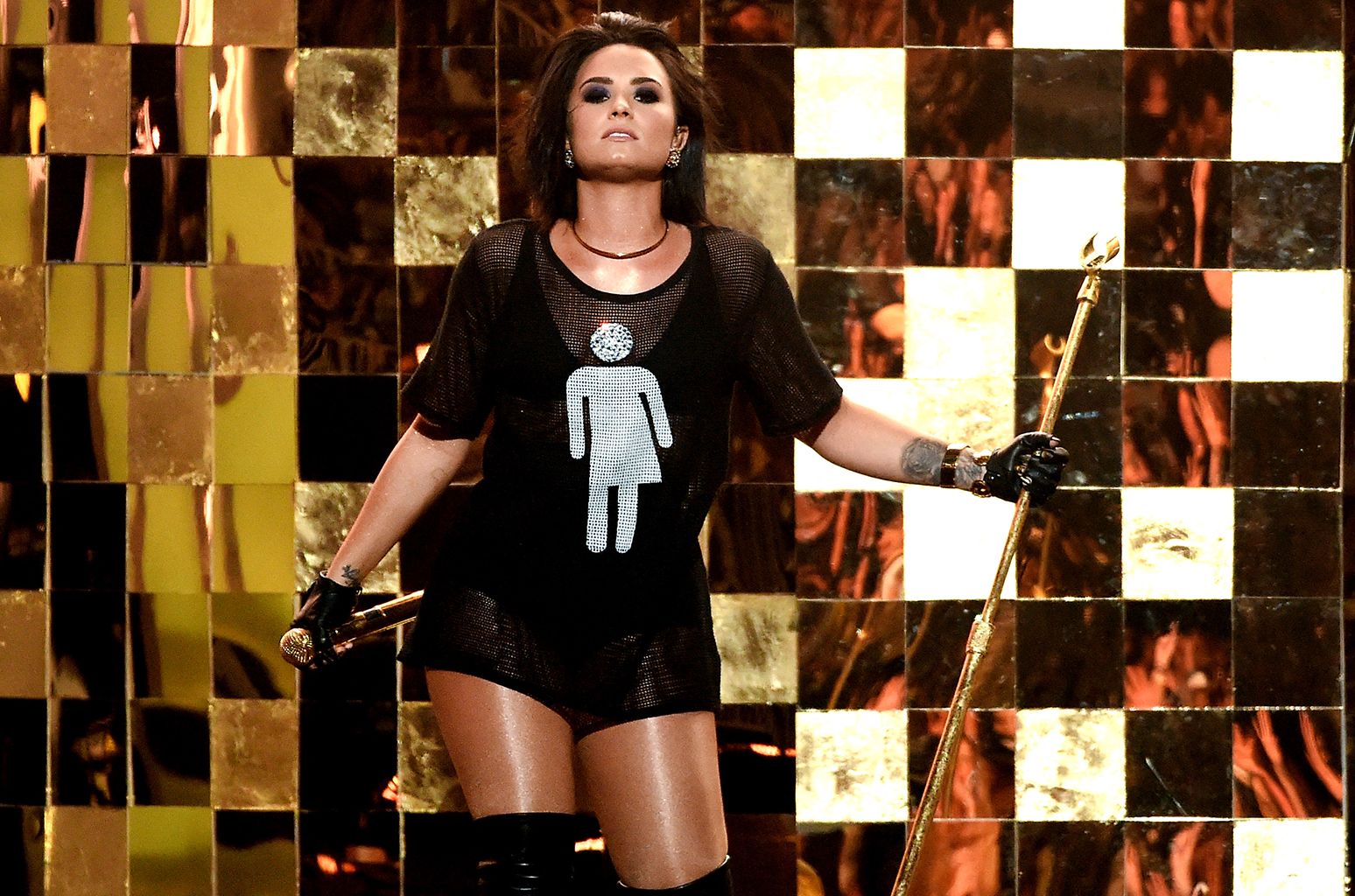 06. Her "Really Don't Care" video
(3)
was shot at the 44th Annual L.A. Pride Parade where she was serving as grand marshal.
See the full list at
(1) here
.
ONTD, have you embraced Demetria this era?
Sources:
Billboard Twitter
|
(1) Demi Instagram
|
(2) Demi Twitter
|
(3) YouTube: DemiLovatoVEVO