When did feminism become a job requirement for female pop stars? https://t.co/r8T8cVuw03 pic.twitter.com/rAreRq73IA

— billboard (@billboard) November 13, 2017
Billboard has published a piece on their site discussing feminism with pop stars.
- Says the movement started Beyoncé when released her self titled album that embraced feminism and she also performed with the word FEMINIST in lights behind her
- Journalists then began asking every female pop star the same question:
"Are you a feminist?"
- Points out how Lady Gaga, Taylor Swift, Katy Perry and Beyoncé all previously said "no" until late 2013
- Says Swift gets critiqued for her "spineless" feminism when she is one of the few pop stars
"to engage in an actual feminist act—suing a former radio host whom she accused of groping her, delivering unwavering testimony against him"
- Says now every
"pop star's every action is analyzed for its feminist purity"
; from people saying Beyoncé's marriage isn't feminist to Lorde and Selena Gomez arguing over whose not doing feminism right
- Basically, says pop stars aren't women's studies scholars, and we shouldn't expect them to be. Concludes by saying that it's
"counterproductive to write off every successful woman who doesn't measure up to some impossible feminist ideal."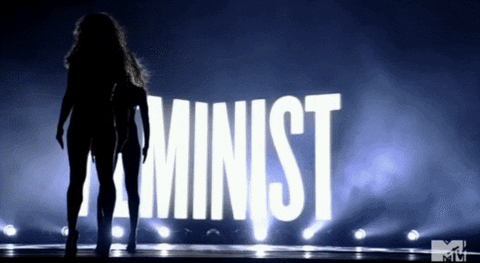 Source
1
2