The Gothic genre was born when Horace Walpole penned the 1764 novel, The Castle of Otranto. His novel contains all the elements that went on to define the genre, such as the most obvious - a setting in a castle.

Last year I did a Gothic reading challenge and ranked the books according to 10 Gothic elements on the Walpole-O-Meter*:



[

Spoiler (click to open)

]


1. Setting Is there an old or ruined castle or mansion? Are there secret hiding places? Is the weather terrible?

2. Suspense Mystery or fear is essential. The Gothic novel is all about #mood.

3. Supernatural or inexplicable Events Ghosts. Strange noises, like clanking chains. Candles suddenly blowing out.

4. High, Overwrought Emotion The characters are especially emotional. Angry. Crying. Lots of screaming.

5. A Woman in Distress Fainting almost always will occur!

6. A Powerful, Tyrannical Male The women characters are a target to the man's intimidation or physical threats.

7. A Hero The brooding, sexy character. There will probably be a question first of whether he can be trusted.

8. Vocabulary Words like: "Diabolical"; "Hastened"; "Shrieks"; "Wretched"; "Wrath"; "Darkness".You get the gist.



The rules of the challenge were to read a book per task, then rank each book accordingly:

1 - 2 elements = Not a Gothic
3 - 5 elements = Wannabe Gothic
6 - 8 elements = Walpole Approved!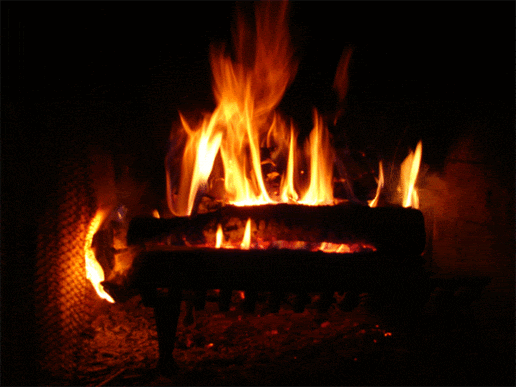 Mistress of Mellyn
by Victoria Holt
My Task: Read a Gothic looking cover.
Ranking: WANNA-BE GOTHIC
1. Setting
2. Suspense
3. High, Overwrought Emotion
4. A Woman in Distress
5. Vocabulary

Synopsis: Mount Mellyn stood as proud and magnificent as she had envisioned...But what bout its master--Connan TreMellyn? Was Martha Leigh's new employer as romantic as his name sounded? As she approached the sprawling mansion towering above the cliffs of Cornwall, an odd chill of apprehension overcame her.

TreMellyn's young daugher, Alvean, proved as spoiled and difficult as the three governesses before Martha had discovered. But it was the girl's father whose cool, arrogant demeanor unleashed unfamiliar sensations and turmoil--even as whispers of past tragedy and present danger begin to insinuate themselves into Martha's life.

Powerless against her growing desire for the enigmatic Connan, she is drawn deeper into family secrets--as passion overpowers reason, sending her head and heart spinning. But though evil lurks in the shadows, so does love--and the freedom to find a golden promise forever...





The Vampyre; A Tale


by John William Polidori
My Task: Read a Short Story.
Ranking: WANNA-BE GOTHIC
Hmm, this one is difficult to judge. For its Walpole rating I gave it 3:
1. Suspense
2. High, Overwrought Emotion
3. Vocabulary.

Synopsis: It is based on a fragment written by Lord Byron in 1816 during a gathering of author friends who, trapped inside due to bad weather, decided to write ghost stories. At the request of a friend, Polidori wrote a complete story from the premise outlined in Byron's fragment. Without either author's prior knowledge, the story was published in the April 1819 issue of New Monthly Magazine as "The Vampyre: A Tale by Lord Byron"; despite immediate protests from both Byron and Polidori, the attribution stuck, for a well-known author such as Byron attracted a much better audience.

The Vampyre was the first vampire story in English prose, and as such had a wide-ranging influence, almost singlehandedly creating the now-popular image of the vampire as an aristocratic seducer.



The Anatomist's Wife (Lady Darby Mystery #1)
by Anna Lee Huber
My Task: Read a book with a Gothic Looking Cover.
Ranking: NOT A GOTHIC
While I absolutely loved this book, I give it only 1 point, for Setting, because it takes place in an old (but functioning and in great shape) castle. The main character is headstrong, defiant, and certainly not helpless. While there are elements of fear and terror (it's a murder mystery), it's not overwrought and there's no supernatural activity at play.

Synopsis: Scotland, 1830. Following the death of her husband, Lady Darby has taken refuge at her sister's estate, finding solace in her passion for painting. But when her hosts throw a house party for the cream of London society, Kiera is unable to hide from the ire of those who believe her to be as unnatural as her husband, an anatomist who used her artistic talents to suit his own macabre purposes.

Kiera wants to put her past aside, but when one of the house guests is murdered, her brother-in-law asks her to utilize her knowledge of human anatomy to aid the insufferable Sebastian Gage--a fellow guest with some experience as an inquiry agent. While Gage is clearly more competent than she first assumed, Kiera isn't about to let her guard down as accusations and rumors swirl.

When Kiera and Gage's search leads them to even more gruesome discoveries, a series of disturbing notes urges Lady Darby to give up the inquiry. But Kiera is determined to both protect her family and prove her innocence, even as she risks becoming the next victim...



Uncle Silas
by J. Sheridan Le Fanu
My Task: Read a book with word in the text: faint, fainting, swoon or swooning.
Ranking: WALPOLE APPROVED!
From the text: 'Has she ever committed any great crime?' I asked, feeling as if I were on the point of fainting.
Walpole rating 7: Setting; Suspense; Inexplicable Events; High, Overwrought Emotion; A Woman in Distress; A Powerful, Tyrannical Male; Vocabulary.

Synopsis: One of the most significant and intriguing Gothic novels of the Victorian period and is enjoyed today as a modern psychological thriller. In Uncle Silas, Le Fanu brought up to date Mrs Radcliffe's earlier tales of virtue imprisoned and menaced by unscrupulous schemers. The narrator, Maud Ruthyn, is a 17 year old orphan left in the care of her fearful uncle, Silas. Together with his boorish son and a sinister French governess, Silas plots to kill Maud and claim her fortune.



Mary Reilly
by Valerie Martin
My Task: Read a modern gothic novel (1938 - now).
Ranking: WALPOLE APPROVED!
Walpole Rating: 7, for: Setting; Suspense; High, Overwrought Emotion; A Woman in Distress; Powerful, Tyrannical Male (that would be Hyde, not Jekyll); Vocabulary.

Synopsis: Faithfully weaving in details from Robert Louis Stevenson's classic, The Strange Case of Dr. Jekyll and Mr. Hyde, Martin introduces an original and captivating character: Mary is a survivor–scarred but still strong–familiar with evil, yet brimming with devotion and love. As a bond grows between Mary and her tortured employer, she is sent on errands to unsavory districts of London and entrusted with secrets she would rather not know. Unable to confront her hideous suspicions about Dr. Jekyll, Mary ultimately proves the lengths to which she'll go to protect him. Through her astute reflections, we hear the rest of the classic Jekyll and Hyde story, and this familiar tale is made more terrifying than we remember it, more complex than we imagined possible.


Anna Dressed in Blood (Anna #1)
by Kendare Blake
My Task: Read a middle grade or YA book.
Ranking: WANNA-BE GOTHIC
Walpole rating: 5, for: Setting; Suspense; Inexplicable Events; Hero; Vocabulary. This is young adult horror book was characterized as a "gothic ghost story." It scored higher on the Walpole meter than I predicted. It has the gothic-esque cover, with the creepy old house and a young woman hovering nearby, but the story was unlike the others: adventurous, witty, and a little spooky.

Synopsis: Cas Lowood has inherited an unusual vocation: He kills the dead. So did his father before him, until he was gruesomely murdered by a ghost he sought to kill. Now, armed with his father's mysterious and deadly athame, Cas travels the country with his kitchen-witch mother and their spirit-sniffing cat. They follow legends and local lore, destroy the murderous dead, and keep pesky things like the future and friends at bay.

Searching for a ghost the locals call Anna Dressed in Blood, Cas expects the usual: track, hunt, kill. What he finds instead is a girl entangled in curses and rage, a ghost like he's never faced before. She still wears the dress she wore on the day of her brutal murder in 1958: once white, now stained red and dripping with blood. Since her death, Anna has killed any and every person who has dared to step into the deserted Victorian she used to call home. Yet she spares Cas's life.




The Vanishing
by Wendy Webb
My Task: Read a mystery.
Ranking: WALPOLE APPROVED!
Walpole rating 7: Setting; Suspense; Inexplicable Events; High, Overwrought Emotion; A Woman in Distress; A Hero; Vocabulary.
I kind of debated about "hero" but I figured the Drew character could satisfy that requirement.

Synopsis: Recently widowed and rendered penniless by her Ponzi-scheming husband, Julia Bishop is eager to start anew. So when a stranger appears on her doorstep with a job offer, she finds herself accepting the mysterious yet unique position: caretaker to his mother, Amaris Sinclair, the famous and rather eccentric horror novelist whom Julia has always admired…and who the world believes is dead.

When she arrives at the Sinclairs' enormous estate on Lake Superior, Julia begins to suspect that there may be sinister undercurrents to her "too-good-to-be-true" position. As Julia delves into the reasons of why Amaris chose to abandon her successful writing career and withdraw from the public eye, her search leads to unsettling connections to her own family tree, making her wonder why she really was invited to Havenwood in the first place, and what monstrous secrets are still held prisoner within its walls.



The Distant Hours
by Kate Morton
My Task: Read a book with a word in the text - fog or foggy.
Ranking: WANNA-BE GOTHIC
From the text: "It seemed to me that even the slightest movement, the merest hint of morning sunlight, would burn the imprints off like fog."
Walpole rating 3:
1. Setting
2. High, Overwrought Emotion3
3. A Woman in Distress

Synopsis: A long lost letter arrives in the post and Edie Burchill finds herself on a journey to Milderhurst Castle, a great but moldering old house, where the Blythe spinsters live and where her mother was billeted 50 years before as a 13 year old child during WWII. The elder Blythe sisters are twins and have spent most of their lives looking after the third and youngest sister, Juniper, who hasn't been the same since her fiance jilted her in 1941.

Inside the decaying castle, Edie begins to unravel her mother's past. But there are other secrets hidden in the stones of Milderhurst, and Edie is about to learn more than she expected. The truth of what happened in 'the distant hours' of the past has been waiting a long time for someone to find it.



Carmilla
by J. Sheridan Le Fanu
My Task: Read a short story.
Ranking: WALPOLE APPROVED!
Le Fanu does it again, this time with a Walpole Rating of 6, for Setting; Suspense; Inexplicable Events; High, Overwrought Emotion; A Woman in Distress; and Vocabulary.

Synopsis: This classic of Gothic horror follows Laura, a woman haunted by a girlhood dream of a beautiful visitor to her bedroom. Now, a decade later, Laura finds Carmilla, who appears to be her own age, on the side of the road after a carriage accident. The two recognize each other from the same childhood dream and become fast friends. Soon after, Laura begins to experience mysterious feelings and is once again haunted by nightmares. She finds Carmilla strangely irresistible and longs to be with her.

But as the two friends grow closer, Laura's health begins to fail. It becomes apparent that her enchanting companion is harboring a sinister secret. To free herself from Carmilla's grasp, Laura and her family must fight for their lives.

SOURCES 1 2 3 4 5 6 7 8 9 10 11

* The Walpole-O-Meter was created for a challenge by a moderator of The Challenge Factory on Goodreads, and I have her permission to use it in this post.

Graphic made by me, using icons made by Freepik from www.flaticon.com which are licensed under CC 3.0 BY (Creative Commons).