The View talks about Trump's visit to Puerto Rico after the devastation of Hurricane Maria hit the island. They discuss him talking about throwing paper towels at people who need help, comparing death tolls to Hurricane Katrina and overall how his visit was a total PR disaster. Sunny brings up that the rising death tolls could have been prevented if there was a faster response by President Trump. They also discuss about how the "FAKE NEWS" are talking about his coverage during his visit to Puerto Rico.

Remember back at the beginning of summer when a group of politicians were shot at during a softball practice? Well, the person who got hit during that event, Senator Steve Scalise said that the Las Vegas shooting fortified people's right to have guns. The panel argues that the current system did not stop a man to buy almost 50 guns from four different states and allowed him to buy modifiers (bump stocks) to turn semi-automatic guns into automatic guns. Joy and Sunny argue that there could be preventative measures done. Joy brings up an example of how after Australia experienced a mass shooting in the late 90s, they banned semi-automatic and automatic guns. Sunny does not understand how politicians don't know about bump stocks or as to why people need semi-automatic and automatic guns as a mechanism of self defense.

Other topics discussed today are why are modern relationships failing, the reasons as to why the third Sex and the City movie is now down the drain, and Idris Elba is still promoting "The Mountain Between Us." They talk about the movie and him taking on American roles.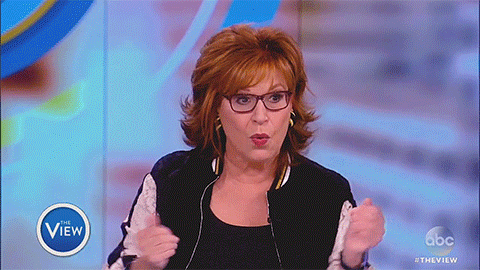 Trump has landed in Las Vegas. This is Idris interview has to be one of the last things Jed did.
SOURCE: 1, 2, 3, 4, 5