#FullerHouse Creator: 'I've Given Up Asking' the Olsen Twins to Guest-Star https://t.co/ZuZnIJA2Tp

— TVLine.com (@TVLine) September 23, 2017
-For the past 3 years everyone involved with Fuller House has reached out fo MK&A, attempting to get them to come back as Michelle for a guest appearance.
-They spent S1-2 making multiple references to Michelle to give the audience an update on the character and be meta.
-They are DONE reaching out to the Olsen twins. If they ever wish to appear, they are welcomed to reach out to the show.
-They are also done making any reference to Michelle. The character will no longer be referenced in the show.
Source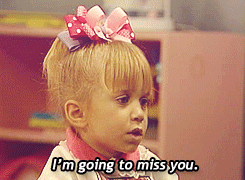 Do you want the Olsen twins to return for an episode? Or do you think they should just recast the character?