Follow up to this post about Salvador Dali's body being exhumed for a paternity test.


Salvador Dalí was not the father of a woman who could have claimed part of his estate, a DNA test shows https://t.co/RLrVPvd1LL

— New York Times Arts (@nytimesarts) September 6, 2017



-A Spanish woman was claiming that she was the daughter of Salvador Dali after he had an affair with her mother and a court decided to approve the exhumation of his body for a paternity test.

-When exhumed, Dali's moustache was still perfectly intact.

-Dali does not have any children.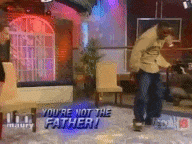 SOURCE:Twitter
SOURCE:Giphy