Follow up to Nostalgia post: 90's heartthrobs

Hey fellow ONTD olds, judge ye not the children salivating over Kylie Jenner's instagram too harshly, for did ye not at some point have an Alicia Silverstone poster based on little except her smile was cute af? Let's talk about the girls we wanted to be/do/both back in the 90s!

Jennifer Lopez
Key girl crush role: Selena (1997)
Before Jennifer became J-Lo she caught many 90s eyes as a Fly Girl, a member of the in house dance troupe on the excellent comedy sketch show In Living Color. But with Selena she revealed a genuine acting talent, giving a sensitive and hugely likeable performance as the ambitious, fierce and ultimately tragic pop star. Men wouldn't stfu about her "La gitarra" figure, but girls loved her for her style, upbeat nature and jedi-level cool.



Winona Ryder
Key girl crush role: Mermaids (1990)
90s Noni was the teenage eyeroll personified in an elfin, elegant package, and never moreso than in the comedy hit Mermaids where she rounded out a truly perfect cast including Cher, Bob Hoskins, and a teeny tiny Christina Ricci. Her performance made wanting to be a nun but also wanting to fuck the gardener look a lot cooler than it had any right to.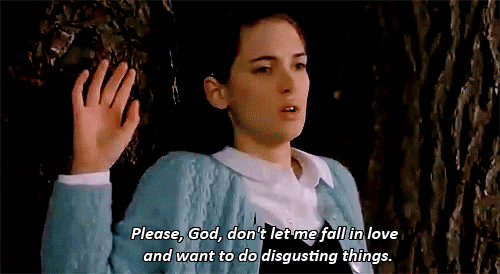 Julia Sawalha
Key girl crush role: Press Gang (1989-1993)
While Sawalha's most famous role is Saffy Monsoon in Absolutely Fabulous, she was absolute goals for nerd children as the savvy, fierce, unapologetically intellectual Lynda Day, editor of hard-hitting kids' newspaper the Junior Gazette. Her power blazers, wild curly hair and no-nonsense attitude were a joy to behold, as was the in retrospect disconcertingly sexual chemistry with co-star and main foil, bad boy Dexter Fletcher.



Lucy Lawless
Key girl crush role: Xena Warrior Princess (1995-2001)
Lucy truly had it all. Beautiful, athletic, funny, intelligent and she could even sing. A former Miss New Zealand who like most other TV industry kiwis in the 90s stopped by the camp fantasy series Hercules: The Legendary Journeys for a small part, her performance as a wild warrior princess outshone even Hercules himself (ok not that hard) and netted her her own spinoff series which would go on to outperform its mother show. Lucy's kept busy being excellent in genre shows like Spartacus, Ash v Evil Dead and Battlestar Galactica (as well as getting arrested while protesting oil drilling in the Arctic), and even today OP would be like "you've got to take me with u teach me everything u know" if she ever met her irl.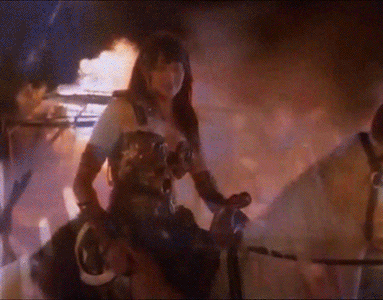 Gillian Anderson
Key girl crush role: The X-Files (1993-present day)
We were pretty spoiled with female-led action heroes in the 90s (WE DID NOT KNOW HOW GOOD WE HAD IT) but Anderson's agent Dana Scully was a different kind of genre heroine. Laconic, sceptical and hugely capable, her stoicism in the face of the truly fucked up and wrangling of excitable manchild Fox Mulder was instantly iconic and even today inspires hymns of praise.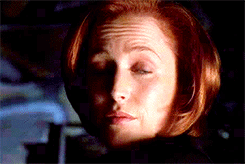 Michelle Yeoh
Key girl crush role: Tomorrow Never Dies (1997)
Fans of Hong Kong action would have been aware of the charms of Michelle Yeoh for years before she was introduced to a larger western audience as Bond girl Wai Lin. Out-performing and out-fighting Pierce Brosnan (not to mention "main" Bond girl Teri Hatcher) while riding a motorbike in an all-leather outfit, she was by some amount the best thing about that film and criminally under-used in it. Yeoh has worked steadily in both territories ever since - coming to your TV/Netflix/CBS app very very soon as captain Georgiou in Star Trek: Discovery!! Also since the director of Tomorrow Never Dies wouldn't let her do her own stunts have this GIF from Police Story 3: Super Cop instead:



IMDb sources: 1, 2, 3, 4, 5, 6
GIF sources: 1, 2, 3, 4, 5, 6
Text source: me

Who was your 90s girl crush ONTD?