Tabloids are obsessed with celebrity pregnancies (see Jennifer Aniston's decades long pregnancy as an example). Paparazzi clamour to get the first shot
of newborn celeb offspring, baby bump posts on social media are all the rage, and interviewers are often desperate to be the first to sit down with a new celebrity parent. But while Hollywood (and society in general) spends a lot of time and attention on who is having babies and when, there are many celebrities that have chosen to stay child-free instead. Below are just some of the celebrities who have explicitly stated their desire for a child-free lifestyle:

1. Dame Helen Mirren


The 72 year-old has spoken openly about her choice to not have children:


"I never felt the need for a child and never felt the loss of it," she told AARP for its June magazine. "I'd always put my work before anything."

Mirren even joked that she was in no rush to marry and called the institution "voluntary imprisonment." She's come around after meeting her husband.


Mirren married director, Taylor Hackford, in 1997 when she was 52. It was her first marriage.



2. Ricky Gervais & Jane Fallon



Ricky and his partner, Jane Fallon, have been together for over 30 years. The two have never married and have both publicly discussed their lack of desire to have children. Jane, who is an author, has written a piece for The Guardian (which I didn't link since it's a banned source, but is a quick google away) about realizing she'll never be a grandmother (and being more than okay with that) and also spoke to Marie Claire about her and Ricky's choice to not have children.


'I remember steeling myself, trying to imagine what I would do if he'd had a change of heart,' Jane says. 'I was so convinced of my decision that I couldn't even imagine the alternative. It turned out he had been having the same anxiety about me. Cue much relief and celebration.'


Ricky has also been very vocal about the choice, like when he spoke to Red Magazine last year and was asked about his child-free life with Jane:


He can't imagine his life without Fallon, the author of five bestselling novels including Getting Rid Of Matthew. When I ask him to try, he is visibly at a loss. "Oh God," he says, voice quiet. "Oh my God. I don't know. Oh God. I have no idea. All I know is it's been great with her. So yeah. We've got so much in common. She's nice and sane and honest and stable. She's funny." The couple have never had children, a joint decision they made "ages ago". "People say: 'Why don't you have children?' And I say, 'No, the question is why do you have children?' No, never regretted it. I love my nieces and nephews, but you can give them back."
3. Oprah


In a 2013 interview with The Hollywood Reporter, Oprah imagines what her life would be like if she had chosen to have children:


"If I had kids, my kids would hate me," Winfrey contends. "They would have ended up on the equivalent of the Oprah show talking about me; because something [in my life] would have had to suffer and it would've probably been them."


4. Christopher Walken


Christopher Walken and his wife have been married since 1969 and have chosen not to have children (although they do have cats). He claims that he lives a very quiet and normal life, but admits that he doesn't think his career would have been possible if he and his wife had decided to have kids.


"My life is really quite conservative. I've been married nearly 50 years. I don't have hobbies or children. I don't much care to travel. I've never had a big social life. I just stay at home, except when I go to work. So in that sense, I'm a regular guy."

"I'm sure many of the kids I knew as a child would have continued in show business, but they had kids of their own [and] had to do something dependable. I didn't, so I could get by even in periods of unemployment."
5. Betty White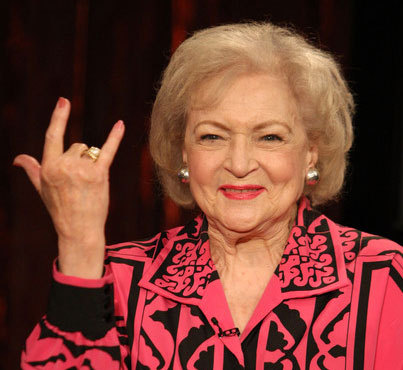 In a 2011 interview with CBS, the icon stated:


"No, I've never regretted it. I'm so compulsive about stuff. I know that if I had ever gotten pregnant, of course, that would've been my whole focus. But I didn't choose to have children because I'm focused on my career and I don't think as compulsive as I am that I could manage both."
She also spoke to ET back in 2015 and said the following:
"I love children," Betty explained. "The only problem with children is they grow up to be people and I just like animals better than people. It's that simple."


Other celebrities who have chosen to not have kids: Ellen DeGeneres & Portia de Rossi, Sarah Silverman, Lily Tomlin, Chelsea Handler, Fiona Apple, and Rachael Ray.



Sources: 1 / 2 / 3 / 4 / 5 / 6 / 7 / 8 / 9 / 10 / 11 / 12