Happy July! A new month, a new ONTD Reading Challenge task! This month the theme is "I Don't Know Her," and the task is to read a book by a woman author who you've never read anything by. If you've yet to decide on a book (or books),
milfordacademy and
hjalmartazar are here with a selection from across the globe!






Stay With Me, Ayobami Adebayo (Nigeria)
"Yejide and Akin have been married since they met and fell in love at university. Though many expected Akin to take several wives, he and Yejide have always agreed: polygamy is not for them. But four years into their marriage--after consulting fertility doctors and healers, trying strange teas and unlikely cures--Yejide is still not pregnant. She assumes she still has time--until her family arrives on her doorstep with a young woman they introduce as Akin's second wife. Furious, shocked, and livid with jealousy, Yejide knows the only way to save her marriage is to get pregnant. Which, finally, she does--but at a cost far greater than she could have dared to imagine."

The Queue, Basma Abdel Aziz (Egypt)
"Citizens from all walks of life mix and wait in the sun: a revolutionary journalist, a sheikh, a poor woman concerned for her daughter's health, and even the brother of a security officer killed in clashes with protestors. Among them is Yehia, a man who was shot during the Events and is waiting for permission from the Gate to remove a bullet that remains lodged in his pelvis. Yehia's health steadily declines, yet at every turn, officials refuse to assist him, actively denying the very existence of the bullet. Ultimately it is Tarek, the principled doctor tending to Yehia's case, who must decide whether to follow protocol as he has always done, or to disobey the law and risk his career to operate on Yehia and save his life."

We Need New Names, NoViolet Bulawayo (Zimbabwe)
"Darling is only ten years old, and yet she must navigate a fragile and violent world. In Zimbabwe, Darling and her friends steal guavas, try to get the baby out of young Chipo's belly, and grasp at memories of Before. Before their homes were destroyed by paramilitary policemen, before the school closed, before the fathers left for dangerous jobs abroad.

But Darling has a chance to escape: she has an aunt in America. She travels to this new land in search of America's famous abundance only to find that her options as an immigrant are perilously few."

Aya, Marguerite Abouet (Côte d'Ivoire)
"In the sun-warmed streets of working-class Yopougon, aka Yop City, holidays are around the corner, the open-air bars and discos are starting to fill up, and trouble of a different kind is about to raise eyebrows. At night, an empty table in the market square under the stars is all the privacy young lovers can hope for, and what happens there is soon everybody's business. Aya tells the story of its nineteen-year-old heroine, the studious and clear-sighted Aya, her easygoing friends Adjoua and Bintou, and their meddling relatives and neighbors. It's a breezy and wryly funny account of the desire for joy and freedom, and of the simple pleasures and private troubles of everyday life in Yop City."

Tropical Fish: Tales from Entebbe, Doreen Baingana (Uganda)
"Set mostly in pastoral Entebbe with stops in the cities Kampala and Los Angeles, Tropical Fish depicts the reality of life for Christine Mugisha and her family after Idi Amin's dictatorship. Three of the eight chapters are told from the point of view of Christine's two older sisters, Patti, a born-again Christian who finds herself starving at her boarding school, and Rosa, a free spirit who tries to magically seduce one of her teachers. But the star of Tropical Fish is Christine, whom we accompany from her first wobbly steps in high heels, to her encounters with the first-world conveniences and alienation of America, to her return home to Uganda."







The Invisible Life of Eurídice Gusmão, Martha Batalha (Brazil)
"Euridice is young, beautiful and ambitious, but when her rebellious sister Guida elopes, she sets her own aspirations aside and vows to settle down as a model wife and daughter. And yet as her husband's professional success grows, so does Euridice's feeling of restlessness. She embarks on a series of secret projects - from creating recipe books to becoming the most sought-after seamstress in town - but each is doomed to failure. Her tradition-loving husband is not interested in an independent wife. And then one day Guida appears at the door with her young son and a terrible story of hardship and abandonment. The Invisible Life of Euridice Gusmao is a wildly inventive, wickedly funny and keenly observed tale of two sisters who, surrounded by a cast of unforgettable characters, assert their independence and courageously carve a path of their own in 1940s Rio de Janeiro."

Here Comes the Sun, Nicole Y. Dennis-Benn (Jamaica)
"At an opulent resort in Montego Bay, Margot hustles to send her younger sister, Thandi, to school. Taught as a girl to trade her sexuality for survival, Margot is ruthlessly determined to shield Thandi from the same fate. When plans for a new hotel threaten their village, Margot sees not only an opportunity for her own financial independence but also perhaps a chance to admit a shocking secret: her forbidden love for another woman. As they face the impending destruction of their community, each woman fighting to balance the burdens she shoulders with the freedom she craves must confront long-hidden scars. "

Do Not Say We Have Nothing, Madeleine Thien (Canada)
"Master storyteller Madeleine Thien takes us inside an extended family in China, showing us the lives of two successive generations—those who lived through Mao's Cultural Revolution and their children, who became the students protesting in Tiananmen Square. At the center of this epic story are two young women, Marie and Ai-Ming. Through their relationship Marie strives to piece together the tale of her fractured family in present-day Vancouver, seeking answers in the fragile layers of their collective story. Her quest will unveil how Kai, her enigmatic father, a talented pianist, and Ai-Ming's father, the shy and brilliant composer, Sparrow, along with the violin prodigy Zhuli were forced to reimagine their artistic and private selves during China's political campaigns and how their fates reverberate through the years with lasting consequences."

The Body Where I Was Born, Guadalupe Nettel (Mexico)
"From a psychoanalyst's couch, the narrator looks back on her bizarre childhood—in which she was born with a birth defect into a family intent on fixing it—having somehow survived the emotional havoc she went through. And survive she did, but not unscathed. This intimate narrative echoes the voice of the narrator's younger self, a sharp, sensitive girl keen to life's hardships."

Lakota Woman, Mary Crow Dog, (US)
"Mary Brave Bird grew up fatherless in a one-room cabin, without running water or electricity, on the Rosebud Indian Reservation in South Dakota. Rebelling against the aimless drinking, punishing missionary school, narrow strictures for women, and violence and hopeless of reservation life, she joined the new movement of tribal pride sweeping Native American communities in the sixties and seventies. It is a unique document, unparalleled in American Indian literature, a story of death, of determination against all odds, of the cruelties perpetuated against American Indians, and of the Native American struggle for rights."

Things We Lost in the Fire, Mariana Enríquez (Argentina)
"A woman returns to the rundown suburb of Buenos Aires her family once called home. From the safety of her window, she watches as a teenage prostitute raises her five-year-old son on the street. They sleep outside, surrounded by pimps and addicts, psychopaths and dealers, worshippers of the occult and corrupt police.

One day, the mother and the dirty kid are gone, and the dismembered body of a child is found in the neighbourhood. Is the murder part of a satanic ritual, or a gangland killing? Could it be the dirty kid, and if so, is his mother a victim too; or an accomplice; or his killer?"







Waking Lions, Ayelet Gundar-Goshen (Israel)
"Dr Eitan Green is a good man. He saves lives. Then, speeding along a deserted moonlit road in his SUV, he hits someone. Seeing that the man, an African migrant, is beyond help, he flees the scene. It is a decision that changes everything. Because the dead man's wife knows what happened. When she knocks at Eitan's door the next day, tall and beautiful, he discovers that her price is not money. It is something else entirely, something that will shatter Eitan's safe existence and take him into a world of secrets and lies."

Penance, Kanae Minato (Japan)
"When they were children, Sae, Maki, Akiko and Yuko were tricked into separating from their friend Emily by a mysterious stranger. Then the unthinkable occurs: Emily is found murdered hours later. Sae, Maki, Akiko and Yuko weren't able to accurately describe the stranger's appearance to the police after the Emily's body was discovered. Asako, Emily's mother, curses the surviving girls, vowing that they will pay for her daughter's murder."

Wild Swans: Three Daughters of China, Jung Chang (China)
"Through the story of three generations of women -- grandmother, mother and daughter -- Wild Swans tells nothing less than the whole tumultuous history of China's tragic twentieth century, from sword-bearing warlords to Chairman Mao, from the Manchu Empire to the Cultural Revolution. At times terrifying, at times astonishing, always deeply moving, Wild Swans is a book in a million, a true story with all the passion and grandeur of a great novel."

Foreigner: A Novel, Nahid Rachlin (Iran)
"Feri, an Iranian woman in her thirties, left Iran to study and work in the United States, where she married an American and settled down. Now, after fourteen years, she has returned to Iran to visit her family. Unexpectedly, she finds herself strangely pulled by the old culture, where she will confront as never before the question of where she belongs and how she wants to live."

Pachinko, Min Jin Lee (South Korea)
"Pachinko follows one Korean family through the generations, beginning in early 1900s Korea with Sunja, the prized daughter of a poor yet proud family, whose unplanned pregnancy threatens to shame them all. Deserted by her lover, Sunja is saved when a young tubercular minister offers to marry and bring her to Japan."







Based on a True Story, Delphine de Vigan (France)
"Overwhelmed by the huge success of her latest novel, exhausted and unable to begin writing her next book, Delphine meets L. L. is the kind of impeccable, sophisticated woman who fascinates Delphine; a woman with smooth hair and perfectly filed nails, and a gift for saying the right thing. Delphine finds herself irresistibly drawn to her, their friendship growing as their meetings, notes and texts increase. But as L. begins to dress like Delphine, and, in the face of Delphine's crippling inability to write, L. even offers to answer her emails, and their relationship rapidly intensifies. L. becomes more and more involved in Delphine's life until she patiently takes control and turns it upside down: slowly, surely, insidiously."

House of Day, House of Night, Olga Tokarczuk (Poland)
Nowa Ruda is a small town in Silesia, an area that has been a part of Poland, Germany, and the former Czechoslovakia in the past. When the narrator moves into the area, she discovers everyone--and everything--has a story. With the help of Marta, her enigmatic neighbor, the narrator accumulates these stories, tracing the history of Nowa Ruda from the its founding to the lives of its saints, from the caller who wins the radio quiz every day to the man who causes international tension when he dies straddling the border between Poland and Czechoslovakia."

Café Europa, Slavenka Drakulic (Croatia)
"Drakulic notes that Eastern Europeans are so anxious to become like their Western counterparts that every city and town has a Cafe Europa that is a pale imitation of similar establishments in Paris and Rome. She presents here a collection of essays that explore life in various Eastern European countries since the fall of communism. As a citizen of Croatia (formerly a part of Yugoslavia) living now in Vienna with her Swedish husband, she writes knowingly as a survivor of a communist regime, as one who realizes that pitfalls still lie ahead for nations emerging from the Soviet yoke."

The Door, Magda Szabó (Hungary)
"A stylishly told tale which recounts a strange relationship built up over 20 years between a writer and her housekeeper. After an unpromising and caustic start benign feelings develop and ultimately the writer benefits from what becomes an inseparable relationship. Simultaneously we learn Emerence's tragic past which is revealed in snapshots throughout the book."

Quicksand, Malin Persson Giolito (Sweden)
"A mass shooting has taken place at a prep school in Stockholm's wealthiest suburb. Eighteen-year-old Maja Norberg is charged for her involvement in the massacre that left her boyfriend and her best friend dead. She has spent nine months in jail awaiting trial. Now the time has come for her to enter the courtroom. How did Maja—popular, privileged, and a top student—become a cold-blooded killer in the eyes of the public? What did Maja do? Or is it what she failed to do that brought her here?"







The Hate Race, Maxine Beneba Clarke (Australia)
"'Against anything I had ever been told was possible, I was turning white. On the surface of my skin, a miracle was quietly brewing . . .'

Suburban Australia. Sweltering heat. Three bedroom blonde-brick. Family of five. Beat-up Ford Falcon. Vegemite on toast. Maxine Beneba Clarke's life is just like all the other Aussie kids on her street.

Except for this one, glaring, inescapably obvious thing."

Breadfruit , Célestine Vaite (French Polynesia)
"When a drunken Pito proposes to Materena, she initially thinks it's just the booze talking. As she nevertheless starts planning, she juggles everyday life only to have Pito act as though he's forgotten his proposal."

Carpentaria, Alexis Wright (Australia)
"In the sparsely populated northern Queensland town of Desperance, loyalties run deep and battle lines have been drawn between the powerful Phantom family, leaders of the Westend Pricklebush people, and Joseph Midnight's renegade Eastend mob, and their disputes with the white officials of neighboring towns. Steeped in myth and magical realism, Wright's hypnotic storytelling exposes the heartbreaking realities of Aboriginal life."

Picnic at Hanging Rock, Joan Lindsay (Australia)
"Everyone at Appleyard College for Young Ladies agreed it was just right for a picnic at Hanging Rock. After lunch, a group of three of the girls climbed into the blaze of the afternoon sun, pressing on through the scrub into the shadows of Hanging Rock. Further, higher, till at last they disappeared.

They never returned."

The Luminaries, Eleanor Catton (New Zealand)
"It is 1866, and young Walter Moody has come to make his fortune upon the New Zealand goldfields. On the stormy night of his arrival, he stumbles across a tense gathering of twelve local men who have met in secret to discuss a series of unexplained events: A wealthy man has vanished, a prostitute has tried to end her life, and an enormous fortune has been discovered in the home of a luckless drunk. Moody is soon drawn into the mystery: a network of fates and fortunes that is as complex and exquisitely ornate as the night sky."




[

More Resources...

]


5 LATIN AMERICAN WOMEN AUTHORS TO READ RIGHT NOW
50 Books by African Women That Everyone Should Read
50 books by African Women That Everyone Should Read (pt. 2)
25 New Books by African Writers You Should Read Note: Some of these writers are not women
Writing Against the Grain: Contemporary Korean Women to Watch
10 Classic Japanese Novels by Women Authors
South Asian Women Authors We Love
10 Must Read Women Writers From the Middle East
Thanks to
milfordacademy for these links!



SOURCES: AFRICA: 1 2 3 4 5 AMERICAS: 1 2 3 4 5 6 ASIA: 1 2 3 4 5 EUROPE: 1 2 3 4 5 OCEANIA: 1 2 3 4 5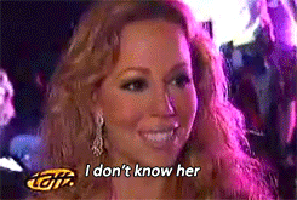 What will you read for the challenge, ONTD? If you're on Goodreads, join our challenge group! This month's thread is here.