Today's hosts: Joy Behar, Sunny Hostin, Sara Haines, Jedediah Bila and Paula Faris
Today's 🔥 topics:
The View talks about #ComeyDay aka the day in which James Comey testified before the Senate Intelligence Committee. Joy comments on how Comey is now more famous than 45.
Jed remains problematic as she thinks Comey leaking his memos to the NY Times is awful. Sunny argues that Comey is a patriot. Paula brings up the fact on why didn't he stand up to 45 or do something more. Sara plays the peacemaker on the table.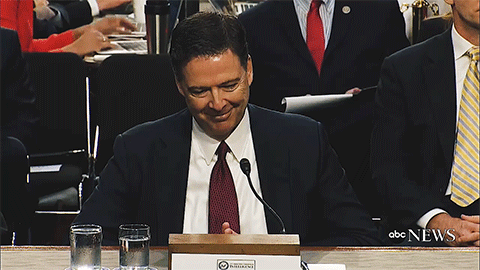 SOURCE:
1