Today's hosts: Joy Behar, Sunny Hostin, Sara Haines, Jedediah Bila and Whoopi Goldberg
Today's 🔥 topics:
It's Wednesday. It's the day before the Washington's Super Bowl when former FBI Director James Comey testifies. The View talks about Spicey's comments how 45's tweets are official statements of the FAUXTUS. Whoopi brings up if he is blocking people on Twitter isn't he blocking their first amendment rights.

The panel brings up how Kushner is "now more famous than me." The same words that was uttered to James Comey back in January 22. They talk about how they have not heard Kushner speak and how he could be next on the chopping block.

The panel also brings up the media tour that 45's sons are on. They bring up Eric's comment on how the Democrats are "not even people." Sunny says it's fake news what these sons are saying.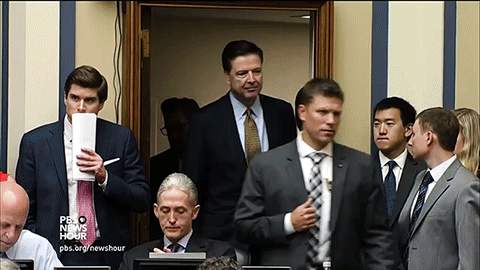 GET READY FOR WASHINGTON'S SUPER BOWL TOMORROW!!! MARK YOUR CALENDARS!!!
SOURCE: 1, 2, 3, 4