JUST IN: Attorney filing complaint over @drafthouse's female-only #WonderWoman shows https://t.co/uKOw14i7NA pic.twitter.com/yii1gKUKRE

— Austin Statesman (@statesman) June 2, 2017


There have been plenty of unofficial butthurt complaints registered against the Alamo Drafthouse chain via twitter, but now it's official: Seven official complaints have been filed against the theater in Austin. One of them was filed by Stephen Clark, a gay lawyer who doesn't even live in Texas. A civil rights complaint was also filed by a former grassroots coordinator for Tr**p's campaign.

The complaints may have some merit because Austin city codes do forbid public accommodations from limiting services based on gender, sex, race, sexual orientation, etc. It even bans advertising any services limited to a certain group. However, city code doesn't indicate how establishments should be punished if they violate the code. So the city may try to deal w/ the matter informally OR they may pass off the matter to a city attorney for prosecution.

That being said, Clark felt compelled to take action largely because of the Alamo Drafthouse's "snarky" responses on social media. When asked if they ever hosted a men only screening, they responded: "we *did* show the Entourage movie a few years ago." Clark didn't like this one bit: "Their attitude was really off-putting to me … the suggestion that anybody who pointed out to them that this was illegal was misogynistic or insecure."

He must be fun at parties.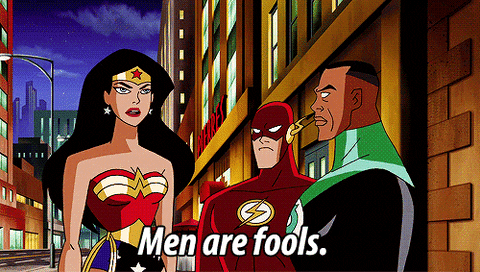 Source