Trump is having the U.S. pull out of the Paris Climate Accord. Too bad someone didn't tell his father that he shoulda pulled out, too.

— George Takei (@GeorgeTakei) June 1, 2017


This sunny Thursday afternoon at the Rose Garden, hype man Mike Pence, secondary role the VP of the USA, introduced 45 who basically rambled about pulling out of the Paris Climate Accord. If you want to suffer through his presser, watch it on PBS Newshour.

America will now join the likes of Nicaragua and Syria who are not part of the Paris Climate Accord. Nicaragua pulled out the agreement because it didn't think it was ambitious enough and the country is on it's way to 90% renewable by 2020.

The withdrawal process will take four years. Therefore, in that sense, the next time the US can join is around the time of the 2020 elections. Exact date of the exit will be Nov. 4, 2020.



Oh my God, you really are a monster, @realDonaldTrump.

— Alyssa Milano (@Alyssa_Milano) June 1, 2017
Don't boo. VOTE. #2018 #ParisAgreement

— Alyssa Milano (@Alyssa_Milano) June 1, 2017
FYI, @realDonaldTrump. https://t.co/I09nfrrTYu

— Alyssa Milano (@Alyssa_Milano) June 1, 2017
June 1, 2017
America First! Earth Last! #ParisClimateAccord

— Michael Moore (@MMFlint) June 1, 2017
Trump just committed a crime against humanity. This admitted predator has now expanded his predatory acts to the entire planet. #ParisAccord

— Michael Moore (@MMFlint) June 1, 2017
Go fuck yourself, you lying piece of shit. https://t.co/tOD92Ns9Up

— Wil Wheaton (@wilw) June 1, 2017
Today, our planet suffered. It's more important than ever to take action. #ParisAgreement https://t.co/FSVYRDcGUH

— Leonardo DiCaprio (@LeoDiCaprio) June 1, 2017
There has never in US history been such a destructive megalomaniac in the WH. Thank you to US press and other numbskulls who put him there.

— Bette Midler (@BetteMidler) June 1, 2017
My statement on Today's Decision by the Trump Administration to Withdraw from the Paris Agreement: https://t.co/eDEFv5b1nS pic.twitter.com/SzHJU3D0Mr

— Al Gore (@algore) June 1, 2017
All the world wants 2 address climate chg. Except the US. This country is being piloted in2 an iceberg by this deranged, infantile maniac

— ABFoundation (@ABFalecbaldwin) June 1, 2017
So Kathy Griffin is more harmful to Barron Trump than global warming. Got it.

— billy eichner (@billyeichner) June 1, 2017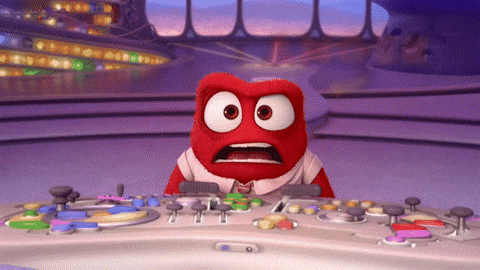 SOURCE: 1, 2, 3, 4, 5, 6, 7, 8, 9, 10, 11, 12, 13, 14, 15,