Actor and comedian Lavell Crawford — best known for his role in the cult series Breaking Bad — spoke about homosexuality in an interview with VladTV (👀). Crawford called being gay "fucking weird," "redundant," said he was afraid of the "gay mafia," believes gay men just need to find the right woman, and advised lesbians to try sex with a man.

Here are some select quotes from the interview:
"I don't hate you because you gay… I think that's a choice, I believe that's a choice."
"Every guy who's gay, that's a woman out there for him, he just must need to date a stronger woman, or a bodybuilder or somebody more butch."
"I always see women with a chick, they got on the same outfit I got on. What the fuck is that about?"
"Why you dating somebody who looks like me? You could be dating who's got all the equipment!"
"We gotta teach their kids how to be men and women before we try gay and lesbian and shit, because that shit is just redundant."
"At 25 I think you can be gay. If you decide you want to be gay at 25, that's fine. But try pussy for the first years – try pussy out."
"Young ladies, try a dick out. You're gonna find a good dick out there, try one!"
"If TV gon' make my kid gay, I'm not gon' accept that. If you wanna be gay, see the world first."
"I don't think cartoons is a fucking venue for homosexuality. I just don't think it. I don't think I should have to see a gay character, they're trying to put in your kid's mind, oh I'm born gay! The jury's still fucking out on that."
"When you put it in there, kids are impressionable, they be thinking, I want to be like this."
"No matter how much they're getting accepted, it's still fucking weird"
"I don't have nothing against gay people, because strange enough my father's gay."
"He married a white man… and I'm asking questions, what should I call him, step-dad or step-mom? I said, which one is the man? I wanted to know!"

Watch the full interview below (pls don't):



That awkward moment when @Lavellthacomic says ignorant shit about LGBT people while wearing a tee with a pansexual superhero on it... 🤷🏽♂️ https://t.co/zM79NOGI6k

— RJ Aguiar (@rj4gui4r) April 19, 2017



Soon afterwards, Crawford issued an apology on his Twitter:

Look I apologize but I have right to my feelings and opinions free thought is still here but I'm sorry and ... https://t.co/QG0SycDzHP

— Lavell Crawford (@Lavellthacomic) April 19, 2017


To the Gay Community I want to apologize for my choice of words if it offended anyone.I apologize not that I'm afraid but because I am man and a man of God and it's not my job to hurt or condemn but to entertain and inform my way. but if you watch the video (vladtv) without judgment and not so quick to be offended you will see I respect everybody and it's none of my business what you do in your private lives so I apologize not to save face or out fear but it's right thing to do

To show everybody how truly sorry he was, he also went on a retweeting spree, retweeting messages from his supporters. Here are some of these tweets:

@Lavellthacomic You should NOT have apologized. Men shouldn't be rubbing their peepees against other mens peepees. That's some sick shit.

— Mark Krzyzanowski (@MAKfromBristol) April 21, 2017
@Lavellthacomic Good for you. They can say whatever they want and if we get upset they say,get over it, youre being intolerant. Well, back ya, hypocrites.

— 🕇Yeshua Saves Us🕆 (@Truth_Today777) April 21, 2017
@IsobelRaposo @Lavellthacomic i remember better days when everything was closed on sunday, women were in the kitchen, and gays were in the closet

— Bitsmith (@Bitsmith2) April 21, 2017
@Lavellthacomic Screw them! Never apologise for a JOKE! Comedians are meant to challenge ideas and push boundaries. The velvet mafia are anti speech.

— Brett Sheargold (@IWantComedy) April 21, 2017




Source: pinknews.co.uk
YT
Twitter 1 2 3 4 5 6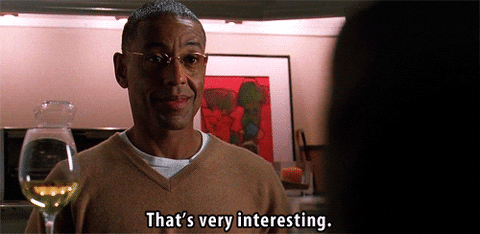 ONTD, 1. do you believe in gay mafia? 2. did cartoons turn you gay? 3. are you easily offended?