After years of crazy theories, giving up, then starting again just to be disappointed by the Cece reveal, we are finally going to discover who is the crazy person who's been stalking some high school girls for years! Yey!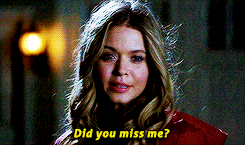 We are all expecting to be disappointed, but before Marlene robs us of 10 more nights let's go over some of the favourite fan theories on Uber A's real identity:

Melissa: Spencer's sister (half sister? cousin? I have no clue anymore) "

has always been a confusing character. She's been villainous at times, but she's also helped the liars. She's threatened Spencer, but also protected her." According to Reddit (such reliable source, much wow) "

Melissa's involvement with Bethany's murder, her mysterious time away in London, and her actions on the Halloween Train. The theory also points out that Melissa's appearances in 6B coincide exactly with the appearances of Uber "A" in disguise. And, PS, if Melissa ends up being the Big Bad, we could finally get some answers about the elusive NAT Club.

"

Tobi: is he dead or alive? does he spin right round like a record, baby? "

In episode 6x20, Toby helps a woman get into her car, and she calls him "pretty eyes."

Tumblr

points out, that is the same phrase that was used when he played for the "A" Team earlier in the series. There's no way that's a coincidence."



Alison: because at this point, why the fuck not. Homegirl decided to pull this crazy stunt for years just because she had nothing better to do.



more theories can be found in this

Source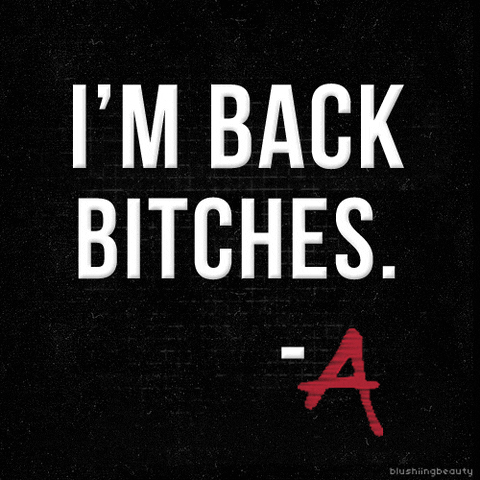 Source
Who do you think is AD?
TVD and PLL ending makes me sad, it's the last thing i've left from my highschool times... where did the time go?! Did you also realize you wasted your best years only when a bad tv show came to an end?