-How can anyone find this woman extremely attractive?
-It sucks that Johnny Depp and Leo Dicaprio were nominated over Paul Giamatti for Oscars just because they are way better looking than he is.....and I do mean
way
better looking, that man is really, really unattractive. Still, looks should have nothing to do with acting, and he is a great actor.
-J. Lo looks pretty good here, sans the arms.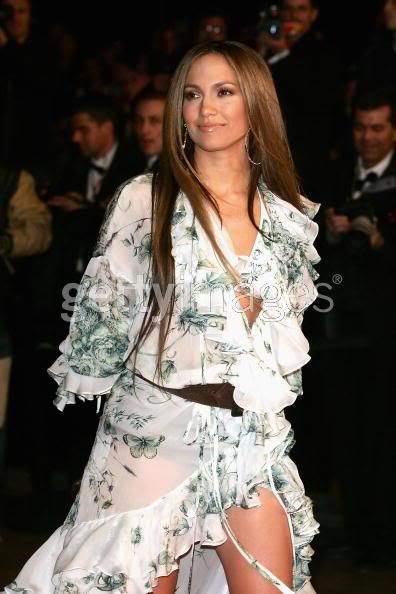 -This will only help fuel the rumors that Ciara is a herm. Her chest sort-of looks to me like someone who didn't have boobs there before, and I mean way after puberty. Kind of like "Jessica" from MTV's "I Want A Famous Face". ;)
-Why do models wear such ugly shit? Eva from America's Next Top Model is still pretty hot though.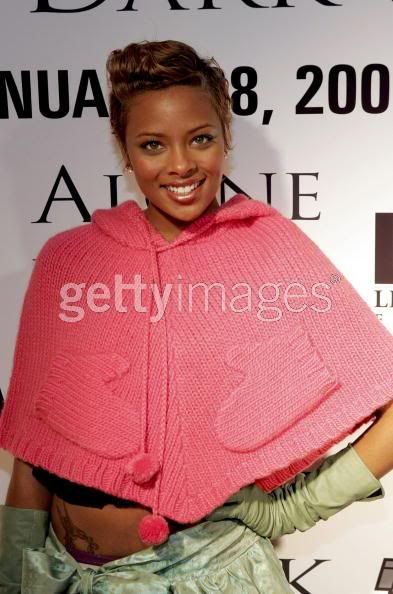 from mtv.com-

Kelly Osbourne says first album didn't reflect what she's into


"My original album was very punk, pop-punk," she said. "I really don't like it and I can't express that enough. It's not me. I don't really listen to punk-rock music or even rock music for that matter. Going that direction, I've got so much to live up to because of who my father is. And it's just too much to fight. So I decided to do what I wanted to do, and that's dance, '80s pop. So I did it and I love it."


For Osbourne's first single, the new age/new wave "One Word," she wants a different look for the video as well, so she's currently shopping for directors (see "Kelly Osbourne Designing Clothes, Readying New Single").

"I'm going for something like very 'Alphaville,' " she said, referring to the 1965 French sci-fi movie. "Very '60s, nothing that I thought I'd ever do, like very black and white. I'm excited for that. And I'm going to wear a wig!"


Well at least it's good to know she hated her debut album as much as everyone else who heard it did.

Maroon 5, Donnas, Phantom Planet To Head Out On Tour


With Phantom Planet, the Thrills and the Donnas as their co-pilots, Maroon 5 will hit the road for two months on the fifth annual 2005 Honda Civic Tour.
Maroon 5 will headline the trek, which begins March 11 in Universal City, California.
"This is the first headlining U.S. tour we've done in a long time," bassist Mickey Madden said Thursday at a press conference in West Hollywood, California, announcing the outing. "We're playing some of the biggest places we've ever played, which is very exciting. And we're taking out some bands that we really like and who are good friends. We grew up with Phantom Planet here in L.A. The Donnas add a nice variety. And the Thrills are a band we really like. Our crowds tend to be receptive to who we take out."

Tour Dates:
# 3/11 - Universal City, CA @ Universal Amphitheatre
# 3/13 - Universal City, CA @ Universal Amphitheatre
# 3/18 - Corpus Christi, TX @ Concrete Street Amphitheater
# 3/19 - Grand Prairie, TX @ Nokia Theatre at Grand Prairie
# 3/21 - Duluth, GA @ Gwinnett Center
# 3/22 - Charlotte, NC @ Cricket Arena
# 3/24 - West Palm Beach, FL @ Sound Advice Amphitheater
# 3/25 - Tampa, FL @ St. Pete Times Forum
# 3/26 - Kissimmee, FL @ Silver Spurs Arena
# 3/28 - Norfolk, VA @ Constant Convocation Center
# 3/29 - State College, PA @ Bryce Jordan Center
# 3/31 - Morgantown, WV @ WVU Coliseum
# 4/1 - Philadelphia, PA @ Liacouras Center
# 4/2 - Boston, MA @ Agganis Arena at Boston University
# 4/4 - Amherst, MA @ Mullins Center
# 4/6 - New York, NY @ Radio City Music Hall
# 4/7 - New York, NY @ Radio City Music Hall
# 4/14 - Auburn Hills, MI @ The Palace of Auburn Hills
# 4/15 - Pittsburgh, PA @ AJ Palumbo Center
# 4/16 - Columbia, MD @ Merriweather Post Pavilion
# 4/18 - Cleveland, OH @ Wolstein Center
# 4/19 - Chicago, IL @ UIC Pavilion
# 4/21 - St. Louis, MO @ Savvis Center
# 4/22 - Milwaukee, WI @ The Eagles Ballroom
# 4/23 - St. Paul, MN @ Xcel Energy Center
# 4/25 - Lincoln, NE @ Pershing Center
# 4/26 - Denver, CO @ Pepsi Center
# 4/29 - Portland, OR @ Portland Memorial Coliseum
# 4/30 - Seattle, WA @ Everett Event Center
# 5/4 - Fresno, CA @ Save Mart Center at Fresno State
# 5/5 - San Jose, CA @ HP Pavilion
# 5/6 - Sacramento, CA @ Arco Arena
# 5/8 - Anaheim, CA @ Theater at Arrowhead Pond
# 5/9 - San Diego, CA @ Jenny Craig Pavilion
# 5/11 - Phoenix, AZ @ Cricket Pavilion
The Donnas have been my favorite band for like 4 years, so I'm obviously excited.
-Also, question: Has anyone seen that show on VH1 "Celebrity Fit Club"? That enormous (he makes me feel skinny and I'm pretty much a heffer) "comedian" Ralphie May is fucking annoying and completely unfunny.
I love Mia Tyler though, she's sort of hot.