#SNL alum @TaranKillam officially joins the cast of #Hamilton: https://t.co/TGJMHr9zhp 🙌

— Entertainment Weekly (@EW) December 14, 2016

On January 17, Taran Killam will be making his Broadway debut and taking over the role of King George III following Rory O'Malley whose reign will end January 15th.


Along with Killam, Hamilton has also announced a series of new principal cast members joining the show at various points over the next few months: Alysha Deslorieux will play Peggy Schuyler/Maria Reynolds beginning Dec. 16; J. Quinton Johnson begins as Hercules Mulligan/James Madison on Jan. 6; Bryan Terrell Clark plays George Washington beginning Jan. 10; and Anthony Lee Medina joins the cast as two very lively characters, John Laurens and Philip Hamilton, in March.


This @RamsNFL fan is joining @HamiltonMusical! So excited and proud to continue my tradition of only doing shows #PEOTUS dislikes. #Ramilton

— Taran Killam (@TaranKillam) December 14, 2016



Jebidiah's coming to Broadway!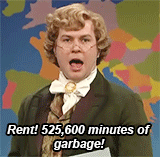 sources: 1, 2, 3