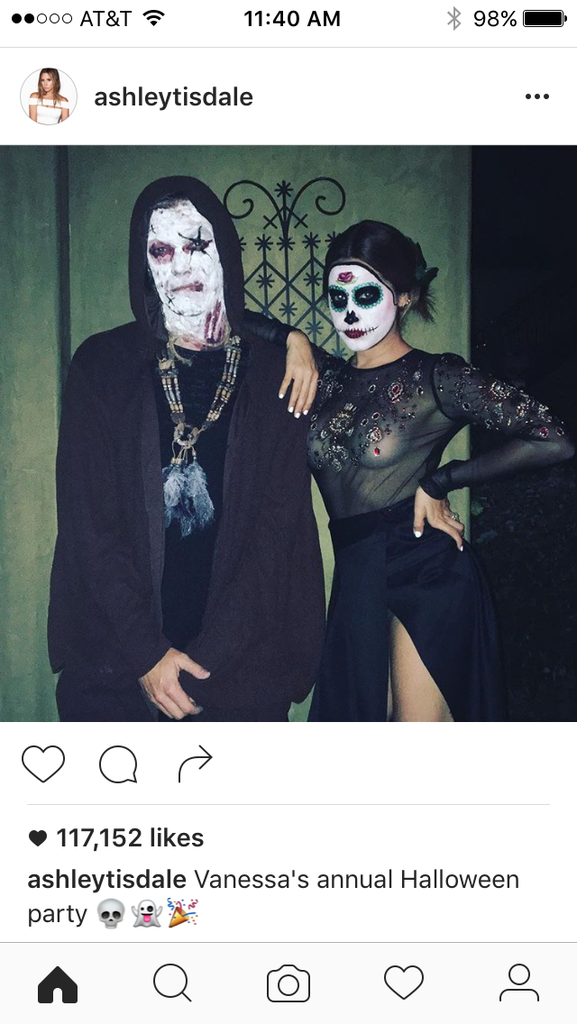 Ashley Tisdale, of High School Musical fame, recently attended Coachella Queen and known cultural appropriator, Vanessa Hudgens' Annual Halloween Party. Tisdale's costume was a sugar skull, and her husband Chrisopher French was... idk. After posting a picture of their costumes on instagram, Tisdale came under fire from fans for her cultural appropiation of Mexican culture.

Ashley then used the, "my husband is half Mexican and wasn't offended" excuse.



SOURCE
ONTD, are you tired of celebrities refusing to apologize after getting called out on their messiness?