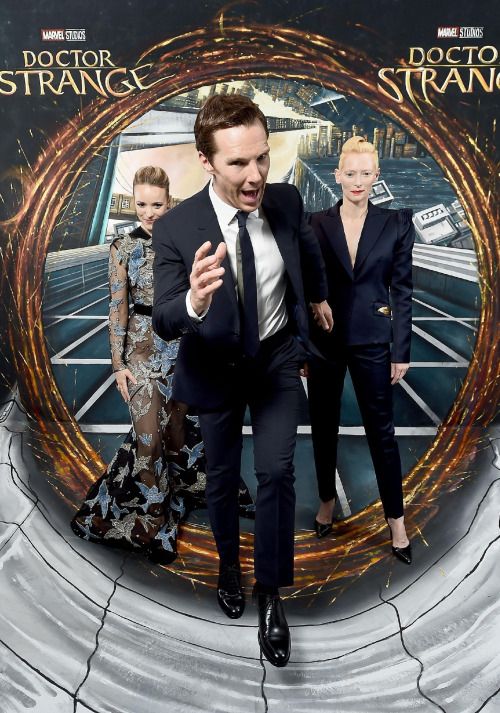 Doctor Strange, starring Benadryl Wafflesticks, Not Asian Tilda Swinton, and the better Hannibal Lecter has already premiered overseas and raked in over $86 million dollars. It hasn't even opened in the US yet which makes it primed to break all kinds of Marvel box office records.
Disney said that "Doctor Strange's" opening is nearly 50% ahead of "Ant-Man," 37% ahead of "Guardians of the Galaxy," and 23% ahead of "Captain America: The Winter Soldier." That's a strong result given that Doctor Strange isn't as widely known as other comic-book characters and its star resembles Sid from 'Ice Age'.
The film opened in 33 territories, including the United Kingdom, France, Italy, Germany, Mexico, Korea, and Hong Kong. It was the top-grossing movie in nearly every market in which it opened. In addition to the United States, the film still has several major territories where it will open in the coming days, including China, Brazil, Japan, and Russia.
It's also faring extremely well in reviews, sporting a 93% fresh rating on Rotten Tomatoes. Most agree it's a formulaic Marvel film, much like Iron-Man 1, but the visuals and performances really make it.
Source
Source