In honor of the month long celebration of Halloween I've put together a short list of celebrities who have had encounters with the paranormal, ghosts, spirits, shapes and demonic presences.



Lady Gaga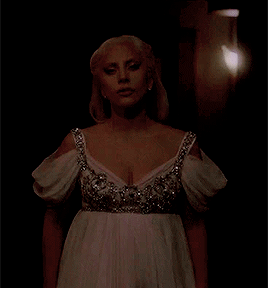 Lady Gaga has claimed to be haunted by a spirit named Ryan. A member of her touring crew said, "She's been telling us all for months that she has a spirit named Ryan who travels the world with her. She's been pretty terrified by this spirit, but more than anything he's annoying her as he won't leave her alone. He hasn't done anything too violent or scary, but she's terrified by his presence." She also reportedly held a seance to help the spirit "move to other side" but was unsuccesful. It wasn't the only time Gaga was freaked out by ghosts. It has also been previously reported that she hired a ghost-hunting team to eliminate spirits from the O2 Arena in London before she'd perform there.
Demi Lovato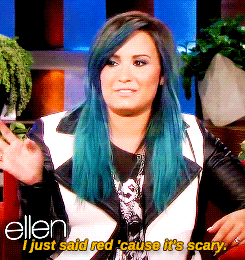 Demi Lovato once told BuzzFeed, "My house in Texas is so ridiculously haunted. Not by a bad spirit, but a little girl. I think her name is Emily. I've had a medium come over and ghost hunters, and they both told me the same name, Emily." She also told Ellen DeGeneres that when she and her sister were young, they'd talk to a girl in the closet…named Emily. You can watch the interview here. Demi and friend Ariana Grande also took a trip earlier this year to the house where the Manson murders were committed and "shit their pants." Speaking of Ariana...
Ariana Grande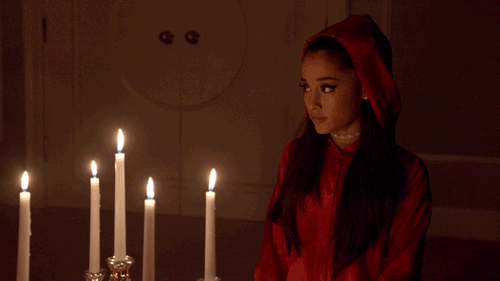 While visiting Kansas City, Grande took a pit stop at Stull Cemetery, believed to be one of the seven portals to hell. On the experience, Grande said,"I felt this sick, overwhelming feeling of negativity over the whole car and we smelled sulfur, which is the sign of a demon… I was like, 'This is scary, let's leave.' I rolled down the window before we left and said, 'We apologize. We didn't mean to disrupt your peace.' Then I took a picture and there are three super distinct faces in the picture—they're faces of textbook demons."She eventually deleted the photo claiming that "weird things" began to happen to her, including hearing loud rumbles and whispers, as well as seeing "these really disturbing images with, like, red shapes" when she closed her eyes, and seeing a "massive black matter" next to her bed when she opened them. The singer, who was on the phone at the time, continued to say she did not"feed into it" because whatever she encountered, "feeds on fear." Though many believe she fabricated the incident, she insisted, "I'm not kidding."
Peter Jackson
Peter Jackson detailed a ghostly encounter he had in New Zealand. "One night I woke up and there was a figure in the room. She was really scary – her face was like a silent scream. She glided across the room and disappeared into the wall." He told his wife what happened in the morning. "And she said, 'Was it the woman with a screaming face?' We had never spoken about it. She had seen the same ghost two years earlier. So I do believe in some energy, a spirit or a soul..."
Kesha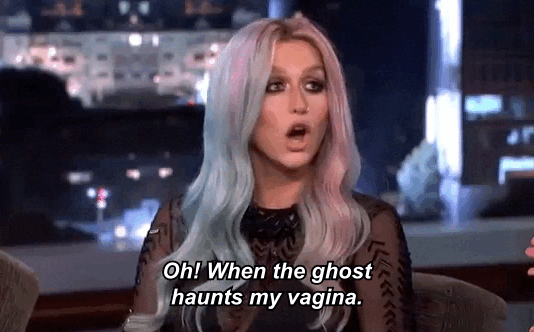 Kesha has claimed to have actually had sex with a ghost on both Conan and Jimmy Kimmel Live. She said of the incident, "I didn't know his name! He was a ghost! I'm very open to it. I was told I had dead people living in me, I called my hypnotherapist. She said I had to exorcise my body. And then I got a ghost meter and it just beeped at my vagina. It seemed to be accurate because I was going through a dry spell, and it was like, beeping around, and it all makes sense now." You can watch both interviews here and here.




sources
one/two/three/four/five



ontd, share your scary stories!