When shows run for long periods of time, it's inevitable that eventually a child will be introduced into the story, or if you're unlucky enough, that show will have had an annoying child from the beginning. Let's take a look at some of TV's most annoying children that make you want to give up on your favorite shows.



Manny Delgado (Modern Family)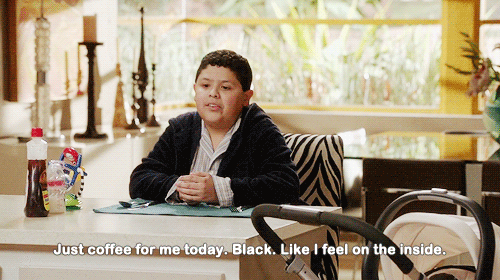 Manny Delgado, portrayed by Rico Rodriguez, is the son of Gloria Pritchett and her ex-husband, Javier. He has a taste for the finer things in life, such as bubble baths and espresso. While this isn't any annoying trait in itself, whenever Manny is on screen with his espresso cups boasting about a new black and white film he's just seen, you want to punch him in his face.





Maddie Conrad (Nashville)





Where do I even start with Maddie Conrad? Let's put it out there, Maddie, portrayed by Lennon Stella, legitimately had a few good reasons to be the spoiled teenager lashing out at her parents. Her parents were getting a divorce, and on top of that, she found out the man she had believed her whole life to be her father, wasn't her father. She is the product of her mother, Country Queen Rayna James and her first love Deacon Claybourne. Rayna and Teddy Conrad passed Maddie off as their own child when Rayna left Deacon due to his alcoholism. Neither Maddie nor Deacon knew about her true paternity. Totally legit to be pissed off. However, what that led to was a bunch of bull shit attitude and story lines focused on teenage angst when all anyone wanted was to watch the country stars i.e. Juliette Barnes have more story lines. Then Maddie got a singing career, she emancipated herself from her mother and it all went to shit.



Jamie Scott (One Tree Hill)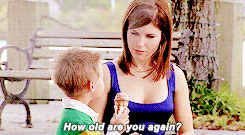 Okay, so the time jump for OTH was the best thing that happened to the show, it let us skip the messy college years and go right to the "adult" drama. Well, with that jump we also got a 5 year old from OTH super couple, Naley. Son of Nathan and Haley Scott, Jamie, portrayed by Jackson Brundage, was going to be an exceptional child. His dad is a professional Basketball player, and his mother is the smartest woman in Tree Hill. But I have never known any five year old that was as well spoken, quick witted as he was. And he had ZERO friends his age. Like, literally, his best friends were Q and Mouth, friends of his father. That's not normal. Anyways, he got a lot of screen time being the cute quick witted kid, and his existence brought about the Nanny Carrie storyline, so I'm going to hold that against him for the rest of eternity.



Paige Jennings (The Americans)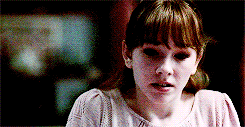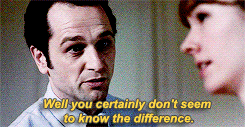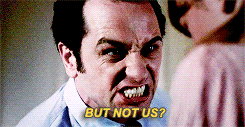 ONTD The Americans Fan's ENEMY #1. What would be the biggest threat to KGB spies posing as a normal American family? The FBI Agent living across the street? The FBI Agents hunting you down on missions for Mother Russia? Mother Russia itself? Nope. That honor goes to the 15 year old daughter sleeping down the hall. Paige, portrayed by Holly Taylor, is another angsty teenager with legitimate grounds to be so. She just found out her entire life is a lie, and her parents aren't even American, but Russian super spies sent by Soviet Russia to destroy America. Fair. However, Paige thinks that because of this new found truth, she doesn't have to listen to her parents anymore and defies them at every turn

[

Spoiler (click to open)

]

don't tell Pastor Tim about us Paige! Oops, I told Pastor Tim about you.

Holly Taylor is an excellent actress, but that doesn't stop me from wanting Phillip and Elizabeth to keep yelling in her face. #justiceforKeriandMatthewsEmmys2K16



Henry (Once Upon a Time)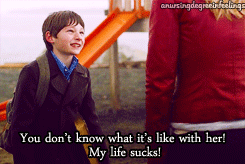 Oh my god. Number one. Let me lament about how this show is STILL ON. Idk why we always bitch that Grey's is still on when this budget Party City show seemingly has no expiration date (no offense to those of you who are still fighting the good fight and are watching week after week). Now, I haven't seen the show since Henry, portrayed by Jared Gilmore, hit puberty, but that doesn't negate the fact that the first couple seasons he was THE WORST. Now, unlike the other angsty kids on this list, he had a great life. A mom who loved him, privilege, there's nothing else you need. But then Elizabeth Emma Swan rolls into town and all of a sudden Henry's had a cold and unforgiving childhood at the hands of a monster (I mean, she is the Wicked Queen, but not everyone knows that). Then it becomes a fight of "You're not my real mom!" and Henry literally fucks the entire world up with his story book. Maybe he's changed in recent seasons, but I hate him too much to find out.



Dawn Summers (Buffy the Vampire Slayer)





Now, as I've addressed in my other ground breaking originals, Notable Television "Nice Guys", I stopped watching Buffy at the end of Season 2 because I couldn't handle Xander's shit anymore. The one good thing that brought about was never being introduced to Dawn Summers, portrayed by Michelle Trachtenberg. Now, I don't know enough to write a full blurb about her, but I know enough to include her on the list or else this post would have been flooded with "This list is invalid without Dawn Summers" comments.



Grace & Zach Florrick (The Good Wife)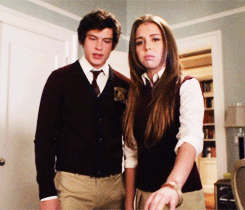 I just find them annoying. Alicia and Will need more screen time for making out but I feel like all those extra minutes are going to the teenagers no one cares about. And the constantly look like they're crying.



SOURCESOURCESOURCESOURCESOURCESOURCESOURCE



ONTD, what children/teens on TV do you find the most annoying?