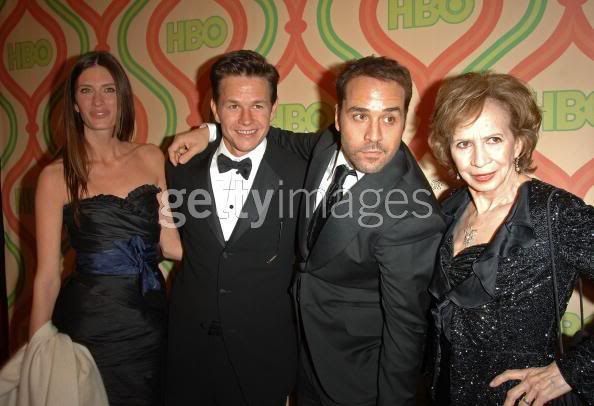 Jeremy Piven has a new girl!
Or at least, that's certainly the way it looked, as Mr. Ari Fleiss spent the whole night (beginning with the HBO party and ending at InStyle's bash) canoodling and kissing a certain TV personality you CW fans will know very well (and quite frankly, love to hate). The Piv's new mystery woman is none other than (drumroll, please): Melrose Bickerstaff, the runner-up from the most recent season of America's Next Top Model! Can you stand it? The two were extremely close all night, holding hands, flirting, smooching and displaying all sorts of couple-like behavior.
Jeremy's official date was his mother, but she spent most of the night hanging out with Perrey Reeves (who plays Jeremy's wife on Entourage), while Piven and Hellrose partied it up. (All I can say is that Jeremy must not have watched the latest cycle of Top Model, or he'd know what kind of melodramatic kookooness he's in for! I know, I know. It was "all in the editing.")

Source
(
I don't watch ANTM. But I know a lot of people here do. And would find this shocking,
)
*******
InStyle Golden Globes After Party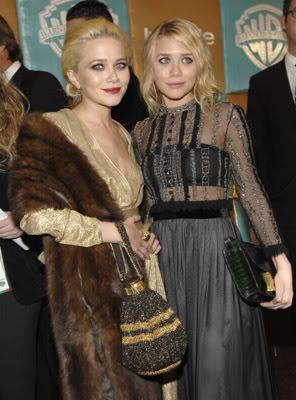 Mary Kate and Ashley. I don't hate them. I really don't. But the close-up on MKO's makeup..... Well, my thoughts aren't friendly.
I don't get the Milo love. He's pocket-sized. But I do get the Ali love. She likes whipped cream bikinis.
Rebbeca Romijn (no Stamos, 'cause bitch be crazy) and Alison Janney. Random.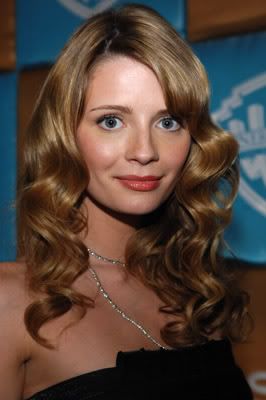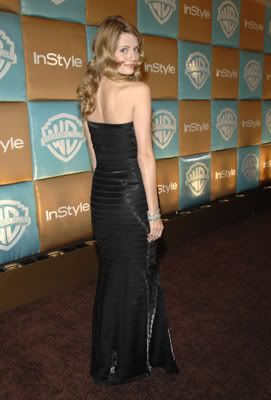 Mischa Barton. Thank you for making The OC fabulous this season... by dying.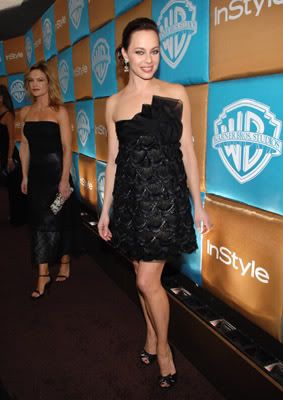 Melinda Clarke. So much more fabulous than her TV offspring.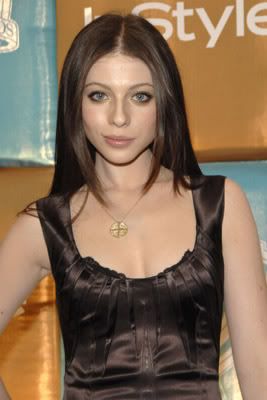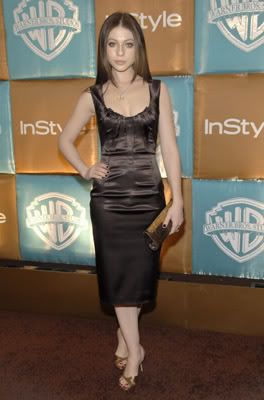 Michell Trachtenberg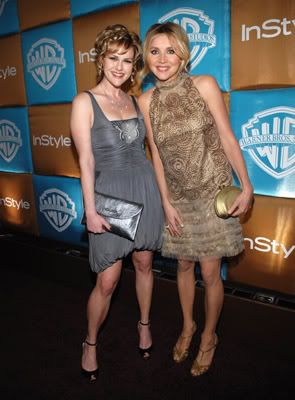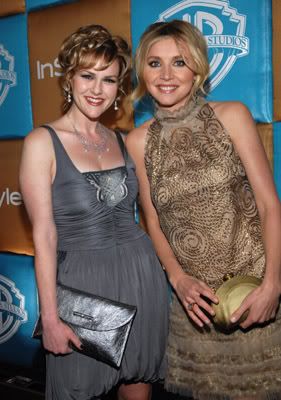 WireImage has this labeled as Sarah Chalke and guest. But I'm pretty sure that's Sara Rue. Made completely unrecognizable by the weight loss. ONTD may love to mock the fatties, but she looked hotter with the chub.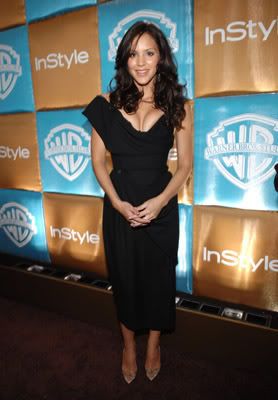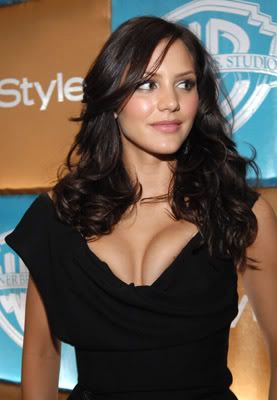 Idol loser. I included the close-up of the chest. So you could feel the pain.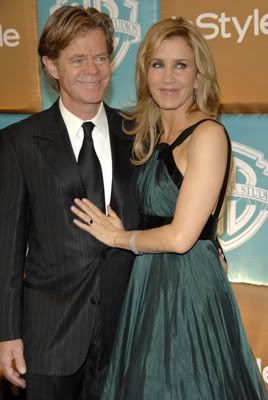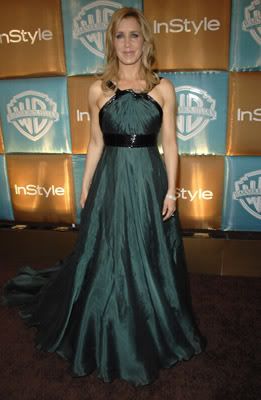 Muffman!!! There hasn't been nearly enough praise for how hot Felicity looked last night.
I think Julia Louise Dreyfus is much older than Teri Hatcher. But her boobs look much younger.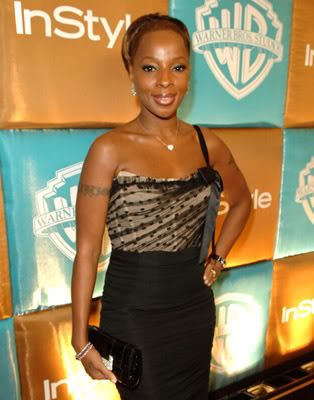 Mary J Blige
Rose McGowan. At least she figured out Marilyn was too weird for marriage before tying the knot. Dita learned the hard way.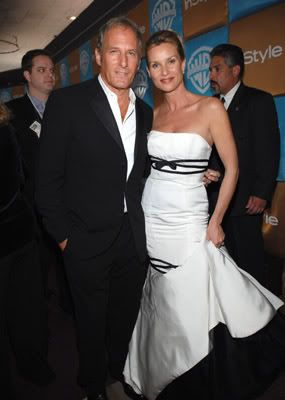 Michael Bolton and Nicolette Sheridan. Say what you will about these two, I like how they seem to embrace their trashiness, and rock it together.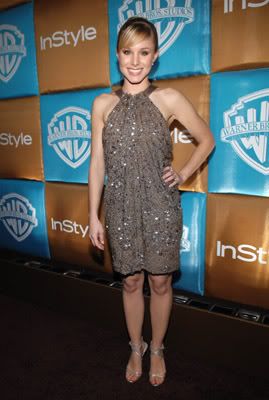 Fact - Veronica Mars is a great show. Fact - Kristen Bell can't dress.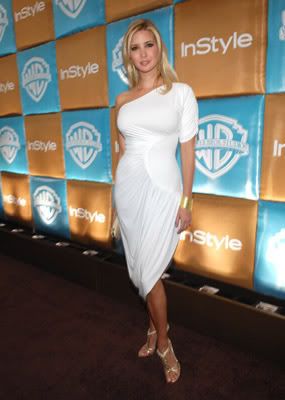 Ivanka. Seriously.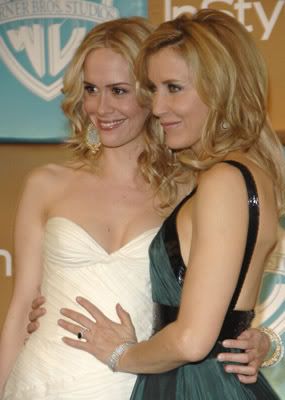 Sarah Paulson and Felicity (!!!!) Huffman. Random and wonderful.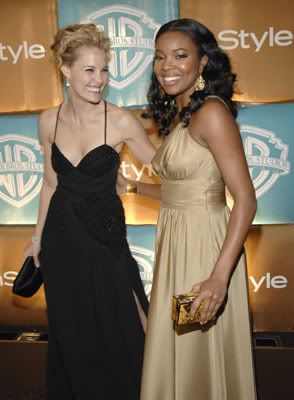 Leslie Bibb and Gabrielle Union. Whatever happened to Gabrielle Union? She's so gorgeous, but we never see her in any decent movies.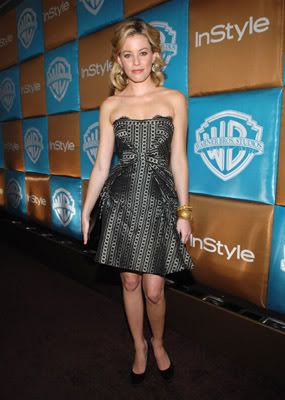 Elizabeth Banks. I love her. But I hate her on Scrubs. JT's baby mama my ass.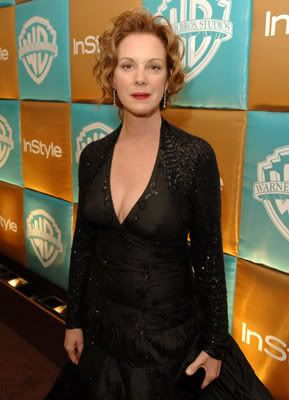 Elizabeth Perkins. When does Weeds come back?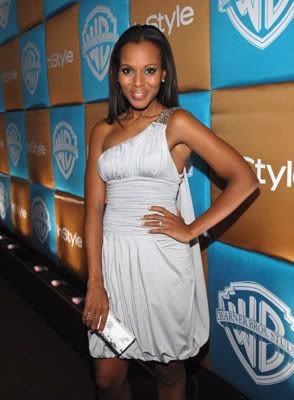 Kerry Washington. To end the post with some pretty.
Source: WireImage