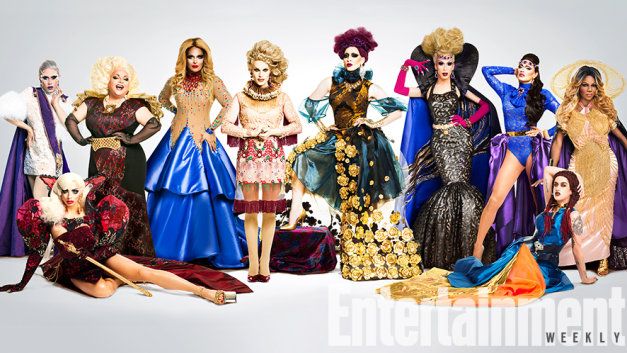 Talked to lovely fifth alternate @AlyssaEdwards_1 about #AllStars2 https://t.co/K9kPbXYXeU #JusticeForAlyssa pic.twitter.com/FXPBgsFZhw

— Joey Guerra (@joeyguerra) September 16, 2016




On how things were different this time vs. her season: 'I think that I left Season 5 with so many regrets, and I'm not a regretful person. This time around, I told myself, 'Worry less, and laugh a lot. Have fun. Dive in, no floaties allowed. Jump in that 12 feet of water and go for it.' I can tell by watching this. I'm having a real good time this time around.'

On post show fame: ' I think what happened is I learned my strengths, but more importantly, I learned to embrace my weaknesses. And I laughed. All those characteristic flaws that I was afraid of, I laughed at them. I have so much to be thankful for.'

On Phi Phi: 'I just think a person is a person, and sometimes it's inevitable. I mean, you can't really change a tiger's stripes. I will say I think people grow and evolve, and I think she hasn't allowed herself internally to do that.'

source

Are you a lovely 5th alternate ONTD?