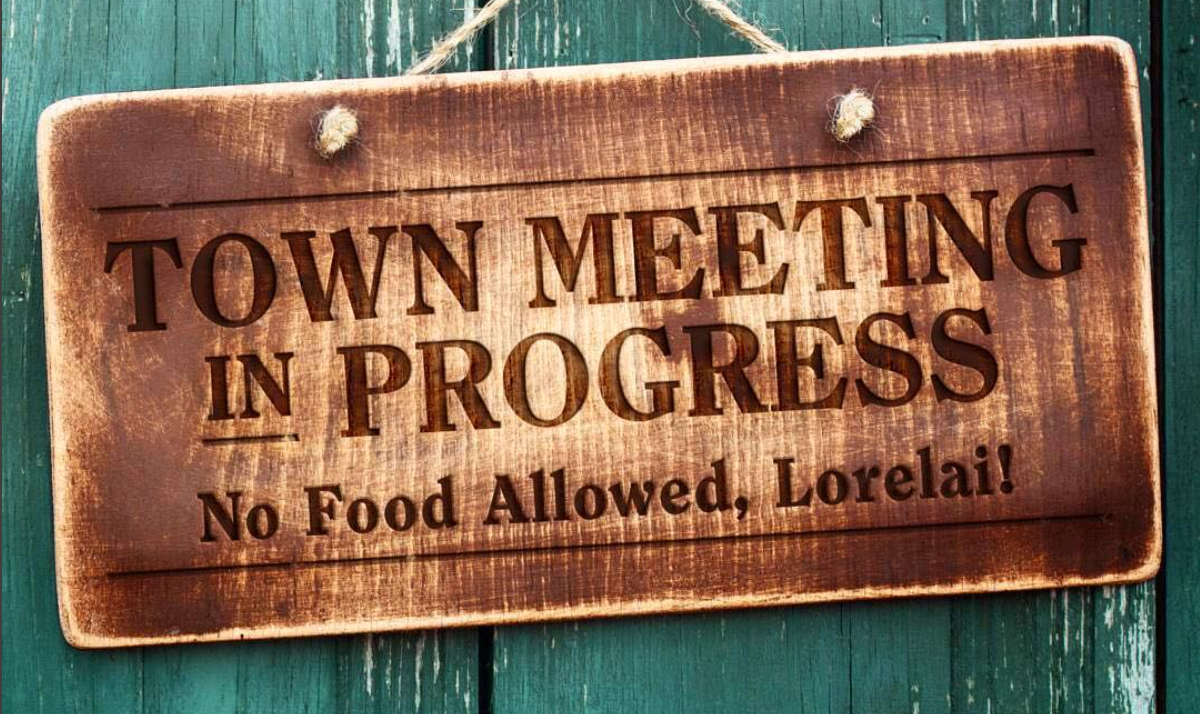 In honor of the upcoming
Gilmore Girls
revival, I'll be posting a few ONTD originals leading up to the big Netflix premiere. To kick it off, we'll take a look at the best seasonal GG episodes, since the upcoming episodes will be titled by each season.
Warning that there will be spoilers in the descriptions!
Best Winter Episode: Season 1 Episode 8
Love and War and Snow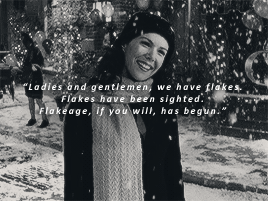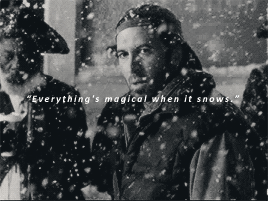 This quintessential episode gives viewers the best that GG has to offer. We receive our first introduction to Lorelai's love of snow, a recurring theme that runs through the shows 7 (soon to be 8) seasons. With the snow comes a flurry (pun intended) of amazing plots, storytelling and classic Stars Hollow whimsy. We get to witness Lorelai and Max, Maaaaax Medina's first date and first relationship that Lorelai will eventually run into the ground. In those same moments, there's Luke, staring longingly as Lorelai walks past. Again, serving as a great buildup to their relationship, that we don't get until the end of season 4. Rory gets stuck at her grandparents' house due to the weather, laying the groundwork for her budding relationship with her grandparents and background on Lorelai's early years, finding a picture of a young Chris and Lorelai. Finally, we get the perfect amount of townie antics: a town meeting and war re-enactment, and Lane running her hands through her bandmates hair. Everything really is magical when it snows.
Runner Up Episodes: Season 2 Episode 10 - The Bracebridge Dinner, Season 5 Episode 11 - Women of Questionable Morals
Best Spring Episode: Season 4 Episode 17
Girls in Bikinis, Boys Doin' the Twist
Frustrated with the CT weather, and blessing us with this iconic Paris Geller line, Rory and Paris decide to hit up Florida for spring break. In Gilmore Girls world however, Spring Break consists of Bill Moyers and clubs with playlists that include The Shins and The New Pornographers. We see the glorious return of Madeline and Louise, Paris and Rory kiss, and Rory drunk dials Dean, setting the wheels in motion for their affair at the end of the season. Back in Stars Hollow Digger gives Lorelai a key to his apartment, not the best storyline but it's there. And we get an angry Luke arrested after finding out his then wife, Nicole, was cheating on him. A small part of the episode, but their subsequent divorce, and upcoming demise of Lorelai and Digger, lays the groundwork for Luke and Lorelai finally getting together by seasons end.
Runner Up Episode: Season 5 Episode 16 - So... Good Talk
Best Summer Episode: Season 3 Episode 1
Those Lazy-Hazy-Crazy Days
Okay, so this episode is technically the end of summer, but hey it's summer no less, and the relentless song that the episode gets its title from also agrees with me. Rory returns home from D.C. ready to impress Dean Jess, who she thought would be waiting for her? Who knows! Continuing the love triangle from the previous season. Luke and Lorelai dream sequence is a hotly debated moment of the series, but hints at the fate of the two characters. Lorelai has to tell her parents at Friday Night Dinner that she and Christopher are no longer together to the dismay of the Emily and Richard. After dipping out of that shit show Lorelai finds herself at Luke's Diner where Lauren Graham flexes her incredible acting range, giving us this monologue that still brings me to tears.


Runner Up Episodes: Season 4 Episode 22 - Raincoats and Recipes, Season 5 Episode 1 - Say Goodbye to Daisy Miller
Best Fall Episode: Season 3 Episode 7
They Shoot Gilmores, Don't They?
They Shoot Gilmores, Don't They? is a fan favorite and regarded as the best Gilmore Girls episode. And who am I to argue with the people? Viewers get another crazy Stars Hollow event, a 24 hour dance marathon that Lorelai convinces Rory to take part in. The Gilmore Girls truly look their best in this episode, as does the rest of the cast. We see the end of Rory and Dean, for the time being. Luke and Lorelai connecting as he fixes her shoes. Some adorable Lane and Dave moments. Townie! Antics! Galore! Andrew fighting with his partner over Liam Neeson, Taylor getting drunk at hour 15 and talking about how he wanted to be a magician. Kirk running around a crying Rory to the Rocky theme song. A truly stunning episode storytelling wise and visually (shout out to director Kenny Ortega!)

Runner Up Episodes: Season 2 Episode 4 - The Road Trip to Harvard, Season 3 Episode 9 - A Deep Fried Korean Thanksgiving, Season 4 Episode 7 - The Festival of Living Art,



sources: one/two/three/four/five/six/seven/eight/nine