BoA - BoA (2009)



Queen of K-pop at the time, BoA released her self-titled english album in the US back in 2009. While critically acclaimed, she was unable to create any impact, and the cd peaked at 127 in the Billboard 200.


Certified bop, get into it tbh

Paulina Rubio - BorderGirl (2002)






Paulina "la chica pesada dorada" Rubio released her anticipated english album "BorderGirl" in 2002. Everything was set for her to be the Mexican equivalent to Shakira (minus the talent) but the album debuted at #11 in the Billboard 200 selling only 56,000 copies at the time. Further promotion was scrapped.

Before the first official single "Don't Say Goodbye", she had released "Sexual Lover" (also in the album) an already successful hit in Latin America:


Bop. The spanish version remains the best tho

Tokio Hotel - Scream (2007)






Tokio Hotel had pretty much everything to break into in the US, they had just won Best New Artist at the VMAs and released their first highly anticipated english debut album "Scream". Lead single "Monsoon" however, failed to enter the charts, and the album was soon forgotten into oblivion. Like many acts in this list, Tokio Hotel is still widely popular in their home country.


Carly Rae Jepsen - E•MO•TION (2015)


Yes I know you know, but please, hear me out.

Canadian singer sonwritter pop savior etc. was considered by many a one hit wonder before she released her magnum opus E•MO•TION


Now that's single potential! but what did we got instead? The Tom Hanks centered music video for an otherwise potential hit "I Really Like You", the mediocre "Run Away With Me" (yeahisaidit.mp3), snooze fest "Your Type" and the horrible, possibly THE worst song in the album "Boy Problems" as the last single. I mean, where's "Gimmie Love"? where's "Making the Most of the Night"? where's "LA Hallucionations"? "Warm Blood"? "Let's Get Lost"? The album was full of potential, but instead was forgotten because Scooter Braun can't do anything right.

Thalia - Thalia (2003)






Her first english album, and shares a title with Thalía's 1990 and 2002 spanish-language albums (can she get any more creative?). As opposed to Paulina being the Shakira, Thalia was supposed to be the Mexican equivalent of JLo. The album had modest success in the United States, selling only 196,000 copies at the time.

SE7EN - GIRLS (Feat. Lil Kim)






During the time BoA was promoting herself in the states, YG Entertainment was busy preparing a soloist of their own: Se7en. Unfortunately his spotlight didn't last long and he eventually returned home as well, empty-handed.

Cheryl Cole - A Million Lights (2012)





Calvin Harris magnum opus tbh

Having been betrayed by Simon Cowell and axed after only two episodes of the American version of the X-Factor, Cheryl scrapped plans to break into the US and decided to move forward with the album release in the UK instead. She had Calvin Harris and Lana del Rey in writing and producing credits and a music video directed by Anthony Mandler, who was very popular at the time ("I Knew You Were Trouble", "Diamonds", "Come & Get It", and most of Lana del Rey's videography). The album was a modest success in the UK and one can only wonder what could have been if she had decided to release this in the US as originally planned.

Girls Generation - The Boys (2011)






Right after BoA's attempt, SM Entertainment send their most popular group at the time, Girls Generation, to the US. The Boys had only one cringe-worthy performance in Letterman as promotion before further plans were cancelled due to poor reception.


Poor Sunny is just standing there while Letterman introduces them

Source 1 2 34 5 6 6

This post is dedicated to the good sis
skypewilliams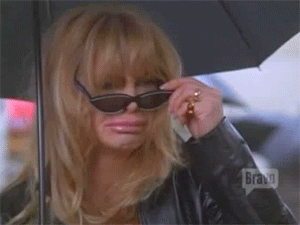 What's your favorite foreign act ONTD?