I'm really crying at her reaction lol! #ANTIWorldTour pic.twitter.com/J1DKjvy94m

— Dars (@rihluverx) March 20, 2016

Over the weekend during a tour stop in Cincinnati, Ohio, Rihanna was left stunned by a fan's singing voice when she handed them the mic during "FourFiveSeconds." The fan (named Terah Stewart) took to Twitter to share his excitement by posting:







Y'all don't understand how long I have been riding for @rihanna. I will never forget this. She followed me too. #NavyForFuckingLife !!!!!!!

— Teej (@TerahJay) March 20, 2016

The "Kiss it Better" singer is currently on her ANTI World Tour in support of her newly released album, ANTI. The album revisits the #1 spot on the Billboard 200 for a second time this week and Aubrih also hold the #1 spot on the Billboard Hot 100 with "Work" for a fourth week.

ONTD, has your fave ever given you the mic during their show?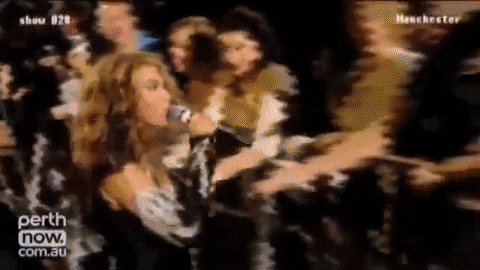 Sources: 1 | 2