The photo shows Cait and Sam in the center surrounded by "Mary Hawkins (Rosie Day); King Louis XV (Lionel Lingelser); Louise de Rohan (Claire Sermonne); Murtagh (Duncan Lacroix); Le Comte St Germain (Stanley Weber) and Prince Charles Stuart (Andrew Gower)."

Outlander Season 2 premieres Saturday April 9th on Starz.

SOURCE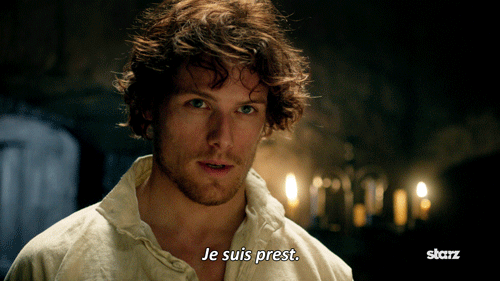 ONTD, are YOU ready?