BUFFY THE VAMPIRE SLAYER Leaving DARK HORSE According to JOSS WHEDON https://t.co/d5QrqfXeWs pic.twitter.com/dMDPCPKkGS

— Newsarama (@Newsarama) August 15, 2018
-Back when BTVS was on air they started a bidding war after their 5th season resulting in them leaving TheWB and moving to UPN. Looks like history is repeating itself.
-After 20 years of publishing BTVS comics, Dark Horse has lost their licensing deal for the series.
-Where BTVS goes next...is still up in the air though Boom! Comics seems like a no brainer as FOX partially owns the comic publisher. Or maybe it'll go to Marvel now that Disney will be acquiring the rights after they are done buying FOX.
-The "final" season is currently being published through mid September.
Source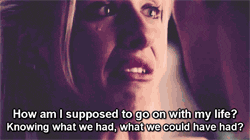 Where do you think Buffy should go next? And since reboots are soooo popular should they reboot the comic series?