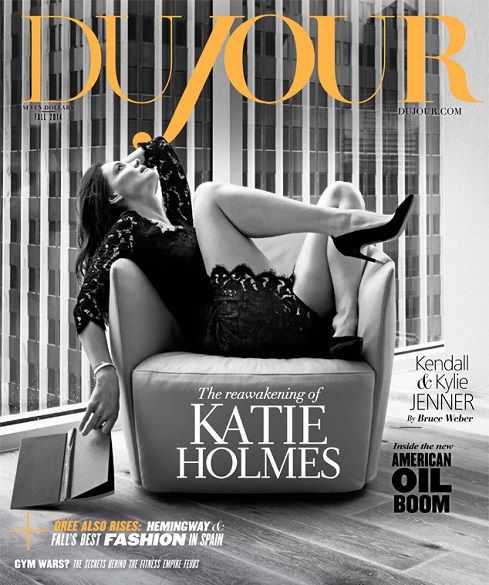 It seems that Katie Holmes is going through a rebirth in her acting career.
With four movies finished and awaiting release, not including The Giver, which is currently in theaters, the 35-year-old stunner has successfully reestablished herself in the Hollywood world after more or less disappearing from the public eye during her five-year marriage to Tom Cruise.
In a revealing interview with DuJour magazine, Suri's mama, who finalized her divorce from the Mission: Impossible star two years ago this month, opens up about life post-Tom in addition to dishing on her latest career endeavors.
"I think I've gotten more comfortable with acting over time," the erstwhile Dawson's Creek star tells the publication. "Early on, I could never get out of my head. I'd be thinking, 'I have to get the job.' And even when I had the job, I was afraid that I was going to get fired, or I just had the mentality of, 'I need to be good enough.'"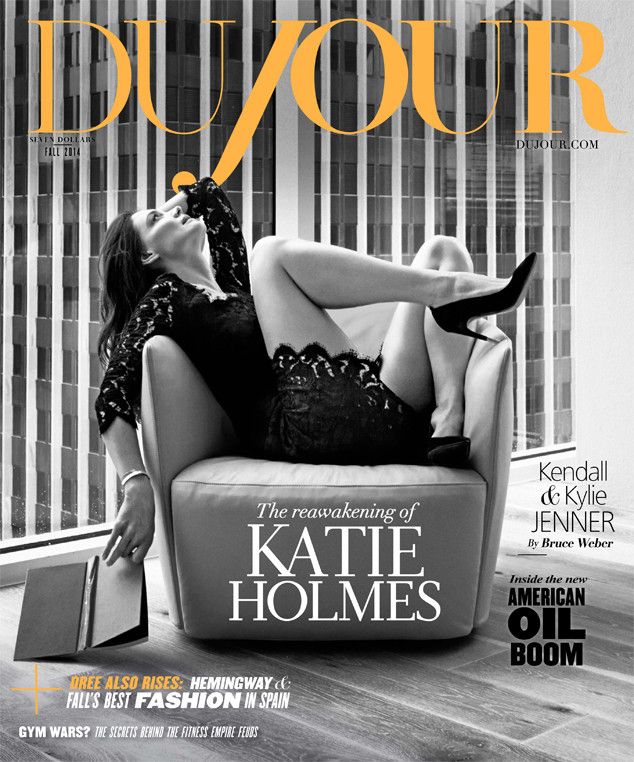 She continued, noting that her mentality has undergone makeover with age.
"The more projects you do, the older you get, the more life experience you get, you start to understand storytelling better," she explained. "So you're a little bit more confident going in. You're not afraid of getting fired: You just want to contribute."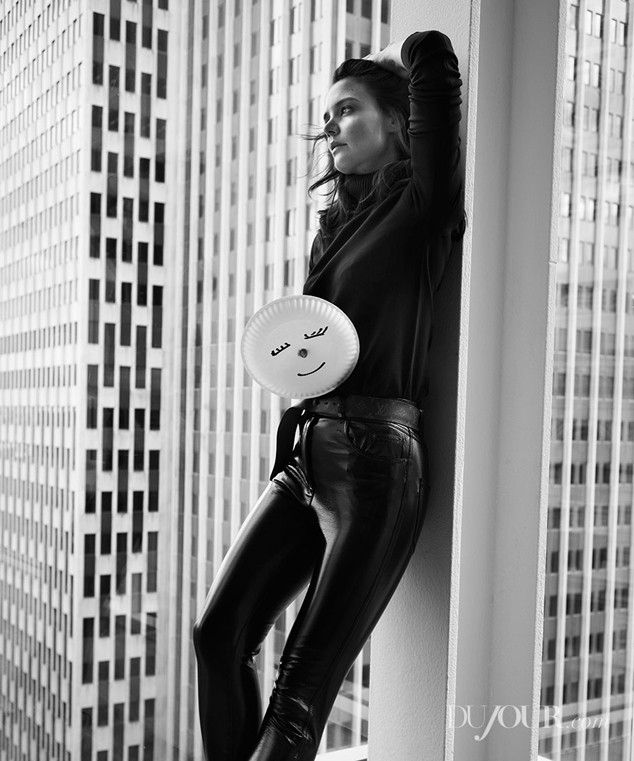 The brunette stunner will be showcasing her talent in a number of films this year and is currently filming the Simon Curtis-directed drama Woman in Gold, which she says she found appealing because of the opportunity to portray "a happy married couple, because it's rare to see that."
Although Holmes seldom discusses her personal life, the actress is well aware of the public's fascination due to her seven-year relationship with the mega-star (in addition to with his couch-jumping love confessions). Still, she doesn't credit her 2012 divorce with her resurgence in movie roles, despite DuJour's suggestion that the pair's split "helped to bolster her career."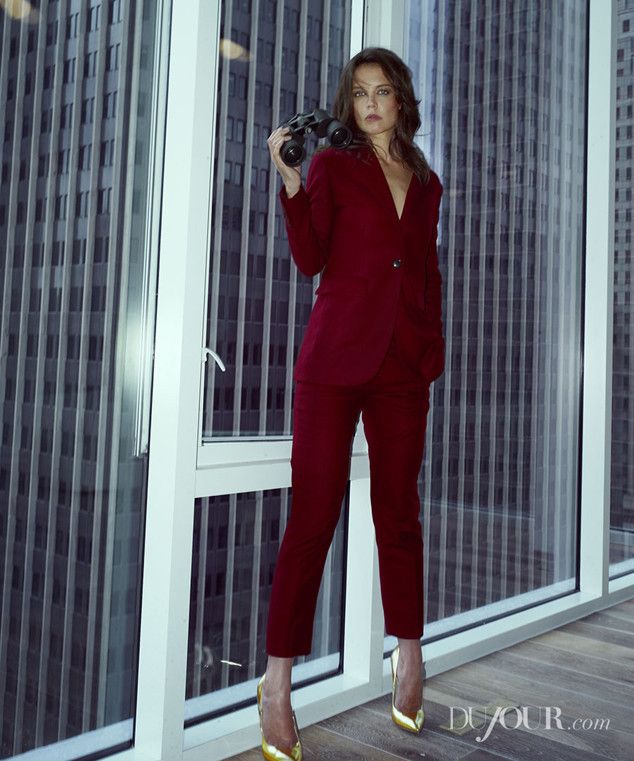 "It's the life of an actor," she said. "We don't really have a lot of choice in the matter. You have dry spells, and then you have times when there is a lot of opportunity."
As for Holmes' life in NYC? The talented thesp says she tries "to live in a way that makes me happy," despite the incessant attention from the prying paps.
"There's definitely an awareness of the fact that people have camera phones, and that your privacy is sometimes invaded, but that's something that I think everyone has had to adjust to," she explained. "Even early on, when I was a young actor and all of a sudden people knew who I was, my dad told me, 'Don't let that change how you live your life.' I've always sort of approached it that way. You have to continue to do the things you want to do and not let outside forces dictate."
Safe to say Holmes is officially back—and doing better than ever.
Source
.
Flawless.