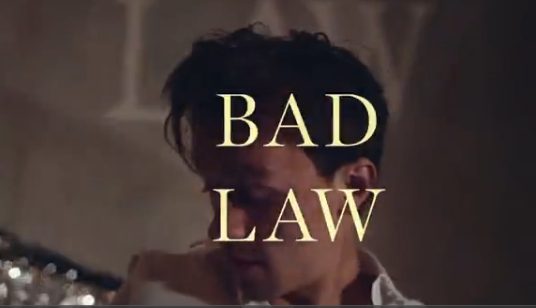 Watch the video on Rolling Stone's site.
The video, shot in Lerche's actual backyard with director Evan Savitt, was based on real events. He tells Rolling Stone: "On a godforsaken night last year, I was out with some new friends, and I thought I was the life of the party until somebody came up to me and told me I might as well just leave if I was going to ruin it for everyone. I had been dancing intensely and merrily while tearing down decorations and streamers all night. But then, I had apparently started trying to tear off pipes and parts of the interior of the actual building. I was that guy, which took me by surprise because I hadn't even been drinking that much, and I usually can read my surroundings pretty well."
Lerche releases his new album
Please
on September 23rd and you can catch him on tour across the US this fall.
Jul 10 Baroniet Rosendal, Norway
Sep 23 Bowery Ballroom New York, NY
Sep 25 Underground Arts Philadelphia, PA
Sep 26 U Street Music Hall Washington, DC
Sep 27 The Sinclair Cambridge, MA
Sep 30 House of Blues Cleveland, OH
Oct 01 Newport Music Hall Columbus, OH
Oct 03 Backstage Bar Las Vegas, NV
Oct 04 Musical Instrument Museum Phoenix, AZ
Oct 05 5th Avenue Side Stage San Diego, CA
Oct 08 Troubadour Los Angeles, CA
Oct 09 The Independent San Francisco, CA
Oct 11 Doug Fir Portland, OR
Oct 12 Nectar Lounge Seattle, WA
Oct 15 Bluebird Theatre Denver, CO
Oct 16 Vega Lincoln, NE
Oct 17 Turf Club St Paul, MN
Oct 18 Lincoln Hall Chicago, IL
Oct 19 Magic Stick Detroit Lakes, MN
Oct 20 Altar Bar Pittsburgh, PA
I tried so hard to embed this video but it just wouldn't work! I'll update the post when/if it ends up on youtube.
Source 2