Doctor Stephen Strange aka Doctor Strange is Marvel Comics mystic super hero. A former neuro-surgeon, Strange now fulfills his role as Sorceror Supreme. Possessing powerful mystical skills he is able to levitate, negate dark magic and cast spells. Strange is considered to be one of the most powerful sorcerors in the Universes and is skilled not only as a surgeon but as martial artist.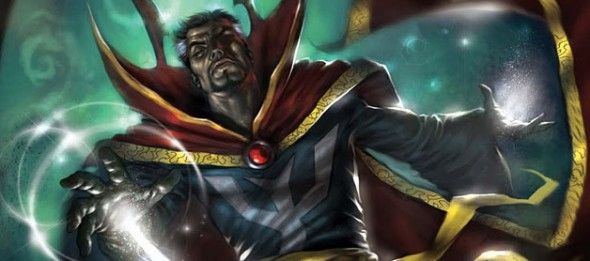 Dr. Strange received a quick mention in Captain America: The Winter Soldier and since that name drop Marvel and Strange fans have begun questioning the possibility of a movie!
Kevin Feige, Marvel Studios President has alluded to the possibility previously; "I do think [Doctor] Strange is one that I certainly think you start off with his own movie…There's no right way or wrong way necessarily in the big picture, but because he's associated with such a different side of the Marvel Universe, to suddenly have our characters turn a corner and go, 'Oh, hey, let's go see the Sorcerer Supreme.' What? What are you talking about?" (Source)
Feige has also said that Doctor Strange would be Marvel's "doorway" into the supernatural.
Now, it seems we could have an actor assigned to the role, Israeli actor Oded Fehr's (The Mummy, Justice League) IMDb page seems to indicate he's got the part:





Waiting on an official announcement from Marvel, there's no date attached to this and it's still obviously very early days but I have to say I think if this turns out to be true then they've made a fantastic choice!

(source)