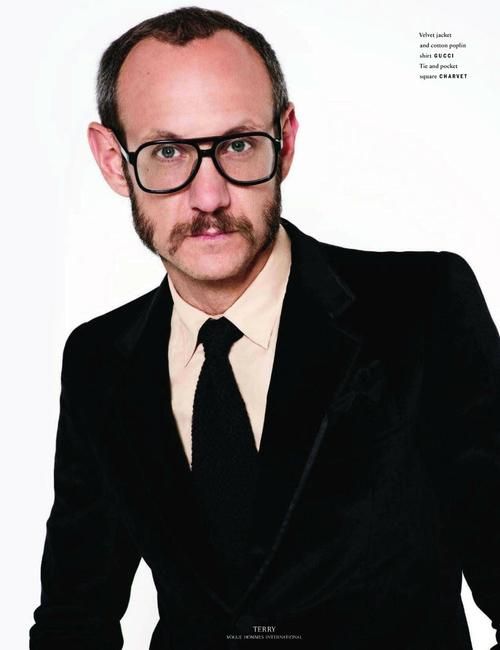 Earlier this week, another model came forward with a horror story about Terry Richardson. Posting anonymously to Reddit (since removed), the model detailed an encounter with the photographer that escalated into sexual territory and ended with him ejaculating into her eye.
Her account was so terrible, one can hardly blame her for wanting to stay anonymous. But now, she's coming forward — Charlotte Waters, now 24, has taken her story fully public with Vocativ.
Waters made the decision to come forward after seeing a number of articles about Richardson's alleged bad behavior.
"I was like: 'I know exactly what these people are talking about!'" Waters says. "But the articles were all very vague and about rumors, so I wanted to say, 'Hey, I've experienced this first hand. These aren't just rumors.'"
Waters's first-hand experience sounds pretty disgusting. She had posed nude before for other photographers and artists, and says that her experience with Richardson was vastly different — mainly because, unlike the others, Richardson touched her, licked her and had her pull on his balls before ejaculating on her.
Perhaps most disturbing about Waters's account is that Richardson's assistant — a woman — was present for the entire thing. And afterwards, when Waters says she was in shock, they handled it with familiarity. "It seemed like they had done this a million times," she says.
Still, typical of victims of sexual assault, Waters felt embarrassed about what had happened to her and was unsure that she wanted it to be public. So she shared her story anonymously on Reddit, because as she says, these assaults "will likely continue to happen until [Richardson's] dick falls off."
In addition to coming out publicly, Waters is reporting the incident to the police — difficult, she says, because she never explicitly told Richardson to stop. "I was always very hesitant about [reporting Richardson] because I know nothing can really be done," she tells Vocativ. "So Richardson's off the hook. It kind of sucks."
One has to wonder why, in the face of these kinds of accusations, anyone still works Richardson — let alone the high-profile celebrities he's photographed, like Beyonce, Lea Michele and Kate Moss. But Waters says she understands. "I don't put any blame on the celebrities that have been photographed by him because they have no way of knowing the truth," she says. "Until people expose what's he's really like, how are his clients going to know?"
Source